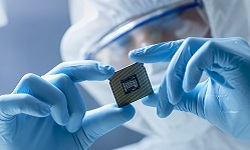 Competitiveness Legislation Faces Uncertain Future
Last week, Senate Minority Leader Mitch McConnell (R-KY) tweeted that he would not support the bipartisan competitiveness legislation as long as Democrats plan to use the partisan reconciliation process to pass legislation providing tax changes, green energy incentives, and prescription drug price limits.
His comments leave the fate of the ongoing conference negotiations on the Senate-passed U.S. Innovation and Competition Act and the House-passed America COMPETES Act uncertain. According to the National Journal, Senate Republicans pulled out of all conference negotiations earlier this week after Senate Majority Leader Chuck Schumer (D-NY) submitted text covering prescription drug provisions from the proposed reconciliation bill to the Senate parliamentarian. Politico reports that, to put pressure on his Republican colleagues, Sen. Schumer is hosting a classified briefing for all senators on the competitiveness and innovation legislation next Wednesday. According to Politico, the briefing "signals Schumer's commitment" to the legislation and "could be a move to emphasize the importance of the bill aimed at bolstering U.S. competitiveness against China."
Last week, AAU joined 34 other leading science, engineering, and higher education organizations in sending a letter asking Congress to reach a final agreement by the end of July on USICA/America COMPETES. A sensible, bipartisan "final agreement coupled with supplemental funding would bolster U.S. competitiveness, address supply chain issues, and enhance U.S. security," the letter noted.
---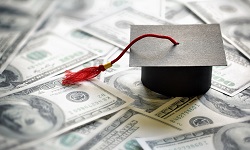 ED Proposes Changes to Student Loan Relief Programs
The Department of Education released proposed regulations earlier this week making changes to the major student loan relief programs authorized by the Higher Education Act. According to ED, "The regulations propose to alleviate student loan debt burdens for borrowers whose schools closed or lied to them, who are totally and permanently disabled, and for public service workers who have met their commitments under the Public Service Loan Forgiveness (PSLF) program." The regulations would also protect borrowers from interest capitalization, which results in the addition of accrued interest to a borrower's loan principle. The regulations would further prohibit colleges from requiring borrowers to sign mandatory pre-dispute arbitration agreements and would streamline the rules for when a college falsely certifies a borrower's student loan eligibility.
A draft version of the proposed regulations is available here; a summary is available here. Comments will be due 30 days after the notice of proposed rulemaking is officially published in the Federal Register.
---
In the News
Politico: Appeals Court Panel Casts Doubt on DACA Legality – On Wednesday, the Justice Department appeared in the 5th U.S. Circuit Court of Appeals to defend the legality of the Deferred Action for Childhood Arrivals program. The DOJ asked the court to overturn a ruling by U.S. District Court Judge Andrew Hanen from last year that declared DACA illegal. Judge Hanen's decision has prevented the Department of Homeland Security from accepting new applicants to the DACA program. A ruling in the case is expected in the coming months.
Science: When Should U.S. Research Be Stamped 'Top Secret'? NSF Asks for a New Look at the Issue – The National Science Foundation has asked the National Academies of Sciences, Engineering, and Medicine to hold a workshop this fall to discuss scientific openness and whether concerns regarding U.S. national security should lead to the classification of certain types of federally funded basic research. AAU Vice President for Science Policy and Global Affairs told Science that he hopes that the workshop participants will help clarify "why openness is so essential to U.S. innovation and national security."
The Washington Post: Congress's Big China Bill Must Pass – But with Strings Attached – The Post editorial board urged Congress to help shore up domestic semiconductor manufacturing by passing the pending USICA/America COMPETES legislation. The editorial board asked Congress, however, to put safeguards in the legislation to ensure that money directed at chip manufacturers actually benefits the nation and to also include provisions that help cultivate and retain STEM talent.
Inside Higher Ed: Higher Ed Funding Package Advanced by House Committee – Last week, the House Appropriations Committee voted 32-24 to approve a FY23 funding plan that allocates more than $3.9 billion for U.S. higher education and increases the budget for the Department of Education by 13%. The bill increases the annual maximum Pell Grant award by $500, provides more than $24.6 billion for federal student aid programs, expands federal student aid to DACA recipients, provides $3.9 billion to historically Black colleges and universities and other minority-serving institutions, and increases accountability for for-profit institutions.
Pittsburgh Post-Gazette­: Pitt School of Law to Give Ukrainian Lawyers Full Rides for Year of Study – A group of at least a half a dozen Ukrainian lawyers will be joining the University of Pittsburgh School of Law this fall as part of an initiative responding to the war in Ukraine. Pitt will cover the tuition for a one-year master's degree in law for all students and will also provide housing costs and other living expenses to some. In addition to coursework, the students will participate in pro bono work to aid Ukraine. Pitt has also initiated a similar program to fund lawyers from Afghanistan.
The News & Observer: Genetic Research Has a Serious Diversity Problem, New Study from UNC Finds – University of North Carolina at Chapel Hill researchers have found that almost 90% of epigenetic studies conducted over the last 10 years "relied exclusively on gene samples from white people." Epigenetics research looks at how proteins and chemicals in a cell affect gene expression and is useful for studying genetic diseases. Researchers say that "the lack of diversity in the genetic samples could mean fewer treatments for diseases that disproportionately affect people of color."
---
Featured Research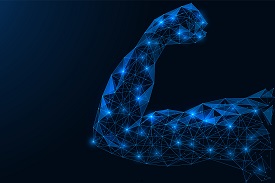 UCLA Scientists Develop Durable Material for Flexible Artificial Muscles
Scientists at the University of California, Los Angeles have developed a new material and process to create artificial muscles "that are stronger and more flexible than their biological counterparts." The artificial muscles can be used to make robots more flexible and mobile as well as to make new wearable devices that can mimic human motion and capabilities.

Shift Work Increases the Severity of Strokes Later in Life
Researchers at Texas A&M University have found that shift workers face worse health outcomes later in life even if they return to normal work schedules. Disruptions to the workers' sleep cycles continued even after they stopped shift work and led to elevated risks of diabetes, heart attacks, cancer, and stroke.