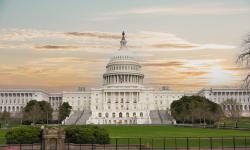 Competitiveness Bill Revived in Senate; Passage in Both Chambers Anticipated Next Week
The Senate is moving forward with a narrowed competitiveness bill that contains science-related provisions beyond encouraging semiconductor production through grants and tax incentives. In what Senate Majority Leader Chuck Schumer (D-NY) labeled a "test vote" earlier this week, senators agreed, on a 64-34 vote, to a motion to proceed on the legislative vehicle for the measure, H.R. 4346. The Senate Commerce Committee has a website tracking the items in what many are calling the "CHIPS-plus" legislation here.
The package includes five years of funding authorizations for NSF, the Department of Energy Office of Science, and many other provisions. The Congressional Budget Office has published its analysis of the legislation, available here. AAU supports passage of the bill.
The Senate is expected to pass the final bill next week. House Speaker Nancy Pelosi (D-CA) has indicated that the House will vote on the Senate-passed package next week.
---
House Passes "Minibus" Appropriations Package; Other FY23 Appropriations in Flux
This week the House passed a $405 billion "minibus" package consisting of the FY23 appropriations for Transportation-HUD, Agriculture-FDA, Energy-Water, Financial Services, Interior-Environment, and Military Construction-VA. The House may consider the remaining FY23 appropriations bills (Commerce-Justice-Science, Labor-HHS-Education, and State and Foreign Operations) as part of another package or in another configuration next week. An overview of the House funding levels for AAU's FY23 priorities can be found here.
---
Senate Armed Services Committee Leaders Introduce Bipartisan NDAA
On Monday, Senate Armed Services Committee (SASC) Chairman Jack Reed (D-RI) and Ranking Member Jim Inhofe (R-OK) filed S. 4543, the James M. Inhofe National Defense Authorization Act for Fiscal Year 2023 (NDAA). The Senate version of the bill authorizes a topline of $847 billion for military and national security programs and a bill report, executive summary, and funding tables are now available here. It will likely be considered by the full Senate in September. The House of Representatives cleared their version of the bill last week.
---
Federal Judge Temporarily Blocks Implementation of Guidance on Transgender Individuals; Issue Is Separate from Newest Title IX Rulemaking
A federal judge in Tennessee has temporarily blocked the enforcement of Department of Education and Equal Employment Opportunity Commission agency guidance designed to protect transgender students and employees in academic, athletic, and workplace settings under federal provisions known as Title IX and Title VII. The order came last Friday as part of a lawsuit that 20 Republican state attorneys general filed against the guidance last year, arguing that it directly conflicts with laws in their respective states that ban transgender individuals from participating in athletics, using bathrooms that correspond to their gender identity, or that allow school employees to refuse to call transgender students by their correct pronouns.
The ruling pertains only to agency guidance issued previously by the Department of Education and EEOC and does not immediately affect the current rulemaking process for broader changes to Title IX that the Biden administration proposed in June. AAU is currently reviewing the official notice of proposed rulemaking and will submit comments by the September 12 comment deadline.
---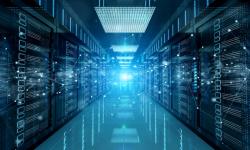 Senate Commerce Committee Holds Hearing on Prabhakar OSTP Nomination
This week the Senate Commerce Committee heard testimony on the nomination of Arati Prabhakar to be Director of the White House Office of Science and Technology Policy. She previously has led two other federal science agencies (the National Institute for Standards and Technology and the Defense Advanced Research Projects Agency). Senators posed questions to the nominee on various topics, including her perspectives on climate science, STEM workforce needs, and the outlook for the OSTP office environment. Most senators on the panel indicated their support for the advancement of her nomination. A video recording of the hearing is available here, and Prabhakar's written testimony is available here.
---
Department of Education Shares Explanatory Materials on Reporting Foreign Gifts
In response to longstanding requests for clarity on current federal reporting requirements for institutions that receive donations from foreign entities, the Department of Education recently held a webinar for AAU and other higher-education leaders to provide additional clarity. Slides from that webinar are now available here. The department has also updated its resource website on the reporting requirements (under Section 117 of the Higher Education Act of 1965) here.
---
News of Interest
 
NPR: Colleges Navigate Confusing Legal Landscape as New Abortion Laws Take Effect – As old state laws banning abortion go back into effect in the post-Roe v. Wade world or state legislatures pass new restrictions, university health centers across the nation  are trying to figure out how they can legally counsel students experiencing pregnancy.
Inside Higher Ed: Loan Debt Harms Black Borrowers' Mental Health – A new research brief from the Education Trust shares findings from the National Black Student Debt Study, a survey of nearly 1,300 Black borrowers, showing that a large majority suffered negative mental health consequences because of student debt. The study found that 64 percent of Black borrows said their mental health had been negatively affected, resulting in some cases to anxiety, depression, and suicidal thoughts.
The New York Times: In Argentina, One of the World's First Bans on Gender-Neutral Language – In an echo of controversies over gender identity and sexuality issues in American classrooms, the city of Buenos Aires has instituted a controversial ban on the use of gender-neutral Spanish words in the city's classrooms.
The Boston Globe: The Mysterious Fast Radio Bursts Are Coming in Thick and Fast, in Boon for Astronomers – A new Canadian telescope is creating a boon for researchers who study mysterious radio bursts from the earliest days of the universe. The Hydrogen Intensity Mapping Experiment has added more than 1,000 new examples to a the body of knowledge about "fast radio bursts," which had previously been exceedingly rare.  
---
Featured Research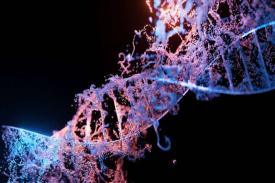 Engineers Develop New Tool That Will Allow for More Personalized Cell Therapies
A team from the University of Minnesota has developed a first-of-its-kind tool that can predict and customize the rate of a specific kind of DNA editing. This will allow more tailored and efficient genetic and cellular therapies for cancer and other diseases.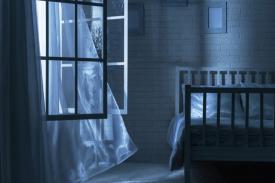 To beat the summer heat, passive cooling really works
Opening the windows at night and pulling down shades during the sunniest part of the afternoon can keep homes from becoming dangerously hot during extreme heat waves. New research from the UO measures just how big of an impact these passive cooling strategies can have, especially in the Pacific Northwest.
---
Upcoming Events
 
Inventing America, a coalition of innovators and patent holders, is hosting a conference at the offices of Covington & Burling LLP here in Washington on Tuesday, July 26, at 2:00 p.m. ET on "Save the Inventor: Fighting for Invention and Innovation – Past, President, and Future." The event will feature discussions with prominent inventors as well as industry and policy experts on the critical role the U.S. patent system plays in innovation, the U.S. economy, and job creation. Speakers include current United States Patent and Trademark Office Director Kathi Vidal and former USPTO Director Andrei Iancu. A full agenda for the conference is available here. Participants may attend in person or online but must RSVP here. AAU is a cosponsor of this event.
The Congressional Women in STEM Caucus and the National Science Foundation are hosting a virtual briefing on scientific innovation and the crucial role of women in STEM on Thursday, July 28 at 12:30 p.m. ET The panel discussion, moderated by Rep. Chrissy Houlahan (D-PA) will highlight groundbreaking discoveries that are a result of basic research funding, the important role that women play in the research enterprise, why we need more women serving in prominent leadership roles in STEM, and emphasize the work that still must be done to recruit and retain more women and members of underrepresented groups in science and engineering. Registration is available here.