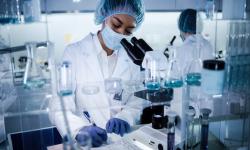 House Passes FY23 NDAA with Immigration Provision That Will Bolster National Security
Yesterday, the House of Representatives passed H.R. 7900, the National Defense Authorization Act for FY23. The bill authorizes $840.2 billion in national defense spending. Among hundreds of amendments adopted on the floor was a provision from Congressman Jim Langevin (D-RI) that would make it easier for foreign nationals who are essential scientists and technical experts to stay in the United States to work on projects that support innovation in fields related to national security. This is a longstanding advocacy priority for AAU and other groups from the higher education, business and research sectors. The Senate is expected to take up its own version of the annual Defense Department policy bill in the months ahead.
---
Senate to Consider "Chips-Plus Approach" to Competition Legislation
Senate Majority Leader Chuck Schumer (D-NY) has reportedly advised senators to expect a procedural vote as early as Tuesday on a scaled-down version of the bipartisan competitiveness legislation. The new version is expected to include $52 billion in funding to support the semiconductor industry with the potential for some "skinny" versions of bipartisan provisions passed in the U.S. Innovation and Competition Act (USICA). It is not yet clear what might be included in such a "Chips-Plus Approach" to earn the support of Senate Minority Leader Mitch McConnell (R-KY), who had previously threatened to tank the legislation if Democrats proceed with a separate reconciliation measure.
Sen. Joe Manchin (D-WV) has indicated he does not currently support climate proposals and tax increases being included in the proposed "Build Back Better" package, further narrowing the scope of the potential reconciliation measure. The reconciliation package will reportedly offer some combination of savings on prescription drugs, health insurance subsidies, and deficit-reducing tax measures. Democrats have already submitted to the Senate parliamentarian legislative text for the prescription drug provisions.
---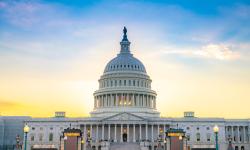 FY23 Appropriations Update
House Appropriations Committee Chair Rosa DeLauro (D-CT) recently announced plans to advance the 12 annual spending bills via two minibus packages by the end of this month. Next week, the House will consider a package consisting of the Transportation-HUD, Agriculture-FDA, Energy-Water, Financial Services, Interior-Environment, and Military Construction-VA appropriations. The House will likely consider the remaining bills as part of another package the week of July 25. An overview of the House funding levels for AAU's FY23 priorities can be found here.
On the Senate side, bipartisan negotiations on FY23 topline spending levels have stalled. The Senate Appropriations Committee hoped to start marking up its FY23 appropriations bills this week. Unfortunately, Chairman Patrick Leahy (D-VT)  postponed markups as he recovers from unexpected hip surgery, so the Senate timeline is unclear. Senators Leahy's staff have announced hopes to release the Democrat's version of the 12 Senate bills by the end of the month.
---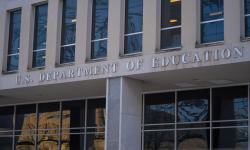 Education Department Proposes New Title IX Regulations; AAU Reviewing
The Department of Education officially published its notice of proposed rulemaking to amend the regulations implementing Title IX in the Federal Register this week. The proposal seeks to expand the scope of what constitutes discrimination based on sex and to modify some of the previous administration's changes to procedures for students and university employees who accuse others of sexual assault or sother misconduct. The proposal does not include any changes to the Title IX rules related to college athletics; the department will propose a separate set of changes for those at a later date.
Comments on the current proposal are due on September 12, 2022, which is 60 days from the date of publication. AAU is in the process of reviewing the proposal and will submit public comments to the department before the deadline.
---
News of Interest
 
USA Today: Four-Year Degree Worth the Cost? Americans Value Education, But Government Should Pick Up the Tab -- A new poll released this week by USA Today and Public Agenda reveals that large numbers of Americans question the value of a four-year degree from a college or university. Professors from UCLA and Indiana University argue that this is another reason why the federal government should far more heavily subsidize the costs associated with a college education or even guarantee free college.
CBS News: Rebecca Blank Steps Down as President-Elect at Northwestern University After Cancer Diagnosis -- Northwestern's newly named president announced this week that she would not be able to take office because she had been diagnosed with an aggressive form of cancer. The former University of Wisconsin-Madison chancellor said, in a message to the Northwestern campus community, "I do not have the words to express to you how disappointed and sad I am to be telling you this…. As heartbreaking as this is for me, I take solace in knowing Northwestern is in great hands."
Diverse Issues in Higher Education: Tuskegee, UC Berkeley Partner to Develop Data Science Curriculum and Research Opportunities – The University of California's flagship campus and one of the nation's most storied historically Black colleges have announced a partnership to promote learning and equity in data science. The University of California, Berkeley and Alabama's Tuskegee Institute will participate in the Berkeley-Tuskegee Data Science Initiative. Its first initiative includes a cohort of 13 Tuskegee students who will be in residence at Berkeley for eight weeks studying the fundamentals of data science. Afterward, the Tuskegee scholars will advise their institution's faculty and administrators as Tuskegee launches its own data science program.
The Washington Post: Biden to Limit Ways That Interest Can Inflate Student Loan Costs – Last week, President Biden's administration announced a proposed rule change that would limit the situations in which creditors could capitalize interest on outstanding student loans. The regulations are designed to prevent additional debt from building up for already-strapped student borrowers.
---
Featured Research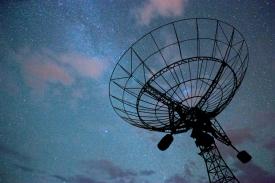 Astronomers Detect a Radio "Heartbeat" Billions of Light-Years from Earth
Researchers at the Massachusetts Institute of Technology worked with colleagues from other institutions in the United States and Canada to detect "a strange and persistent radio signal from a far-off galaxy that appears to be flashing with surprising regularity." The fast radio burst, or FRB, is approximately 1,000 times longer in duration than the average FRB and is the largest of its kind ever detected. While its source billions of light-years away from Earth remains mysterious, astronomers hypothesize that it may be emanating from a radio pulsar or a magnetar – types of superdense neutron stars.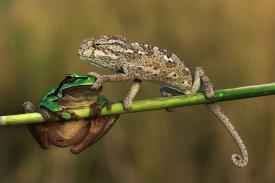 Revealing 'Evolution's Solutions' to Aging
An international team of 114 scientists, led by researchers at Michigan State University and the Pennsylvania State University, have gleaned insights into longevity after the most comprehensive study yet into aging among 77 species of amphibians and reptiles around the globe. The study, published recently in the journal Science, studied the relative longevity of different species and the characteristics of each creature that may contribute to that longevity.
---
Upcoming Events
 
Inventing America, a coalition of innovators and patent holders, is hosting a conference at the offices of Covington & Burling LLP here in Washington on Tuesday, July 26, at 2:00 p.m. ET on "Save the Inventor: Fighting for Invention and Innovation – Past, President, and Future." The event will feature discussions with prominent inventors as well as industry and policy experts on the critical role the U.S. patent system plays in innovation, the U.S. economy, and job creation. Speakers include current United States Patent and Trademark Office Director Kathi Vidal and former USPTO Director Andrei Iancu. A full agenda for the conference is available here. Participants may attend in person or online but must RSVP here. AAU is a cosponsor of this event.
The Senate Commerce, Science, and Transportation Committee will hold a confirmation hearing on Wednesday, July 27 at 10:00 a.m. ET for Arati Prabhakar, President Biden's nominee to become director of the White House Office of Science and Technology Policy. The hearing will take place in committee's hearing room, Russell Senate Office Building Room 253; a livestream of the hearing will be available at www.commerce.senate.gov.