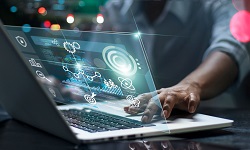 From Barbara's Blog: Valuing Both Scientific Inquiry and National Security
This week, the White House Office of Science and Technology Policy released new guidance to federal agencies on implementing National Security Presidential Memorandum 33. Released in the waning days of the Trump administration, the memorandum directs federal agencies to "strengthen protections of United States Government-supported Research and Development (R&D) against foreign government interference and exploitation." The implementation guidance is outlined in a report developed by the National Science and Technology Council Subcommittee on Research Security of the Joint Committee on the Research Environment.
On her blog, AAU President Barbara R. Snyder calls the new guidance "encouraging for America's scientific research enterprise" and notes that it is crucial in ensuring that NSPM-33 "is effective in helping to safeguard federally funded scientific research and related intellectual property without stifling global scientific collaboration or creating unnecessary burdens."
President Snyder discusses the key issues and provisions contained in the guidance, including for establishing standardized disclosure requirements; enabling researchers to use standardized reporting tools; creating guidelines for determining consequences for violations; information sharing between federal agencies; and ensuring that agencies implement NSPM-33 "in a nondiscriminatory manner." Overall, she notes, "the guidance takes a big step forward that will help advance both U.S. science and national security."

ICYMI: AAU, Associations Send Comments to OSTP Director on Implementation of NSPM-33
---
International Students and Scholars Face Potential Visa Fee Hikes
Last week, the State Department published a proposed rule to raise application fees for several nonimmigrant visa categories, including for students and exchange scholars. Under the proposed rule, fees for F, M, and J visas would go up by 53%, from $160 to $245 per application. Per the State Department, the proposed changes would ensure that the fees for providing consular services "better align with the costs of providing the services." Under the proposed rule, processing fees for H-1B visas would jump by 63%, from $190 to $310, and applications for waiving the two-year residency requirement for J-1 exchange visitors would cost $510, up 325% from the current fee of $120. The deadline to submit a public comment on the rule is February 28, 2022.
In other news, the State Department recently changed language in the Foreign Affairs Manual that defines nonimmigrant intent as it applies to international students. (The FAM outlines policies and procedures that govern the operations of the State Department and the Foreign Service.) Previously, students had to demonstrate to consular officers that they planned to return home upon completion of their program. The updated language now instructs consular officers to look only for an applicant's "present" intent to depart the United States following the conclusion of their program. Specifically, the new guidance states that "the applicant's intent is to be adjudicated based on present intent – not on contingencies of what might happen in the future, after a lengthy period of study in the United States." The updated language can be found here in the "Residence Abroad" section.
---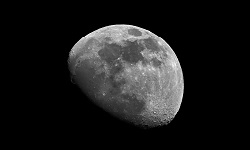 Researchers at Five AAU Schools Receive Early-Stage Tech Innovation Grants from NASA
Researchers from five AAU schools – Cornell University, Pennsylvania State University, Stanford University, the University of Texas at Austin, and the University of Washington – have received up to $650,000 in grants from NASA to study early-stage technologies that would enable future space missions to the moon and Mars.
The researchers will help develop cables and conductors using advanced materials to enable power transmission on the moon; networks to assist with lunar communications and navigation; advance heat rejection technologies for space-flight radiators; and more. The grants were awarded through NASA's Space Technology Research Grants program funded by the Space Technology Mission Directorate. The funded technologies will support Artemis – NASA's program to land the first woman and the first person of color on the moon and to eventually send the first astronauts to Mars.
---
Deadline to Submit Nominations for 2022 Golden Goose Award Approaching
The deadline to submit nominations for the 2022 Golden Goose Award is fast approaching. The Golden Goose Award honors federally funded researchers whose work may sound silly, odd, obscure, wasteful of taxpayer funding, or serendipitous, but which has had a major positive impact on society. Nominations are due January 10, 2022. Learn more about the previous awardees here. For more information about the Golden Goose Award, please visit: www.goldengooseaward.org.
---
News of Interest
 
Inside Higher Ed: Students Notice Diversity. That's a Good First Step. – University of Utah Vice President of Equity, Diversity, and Inclusion Mary Ann Villarreal writes that the heart of DEI work on college campuses is to foster a sense of belonging and connection for a diverse set of students.
The Gainesville Sun: UF President Kent Fuchs Announces Plans to Step Down, Become Professor – University of Florida President Kent Fuchs announced this Wednesday that he will step down in early 2023 and transition to professor. Fuchs was appointed in 2014 as the university's 12th president.
The Washington Post: Harvard Won't Require SAT or ACT Through 2026 as Test-Optional Push Grows – Last month, Harvard University announced that it will extend for four years a policy that allows students to apply without SAT or ACT scores. The decision is part of a growing trend nationwide to make test scores optional for college admissions.
CNN: Biden Extends Pause on Student Loan Repayment Through May 1 – In late December, President Biden announced that his administration is extending the pause on student loan repayment, interest, and collections through May 1, 2022. He cited the ongoing pandemic as the reason for the extension.
The New York Times: Another Surge in the Virus Has Colleges Fearing a Mental Health Crisis – As omicron pushes college campuses to go virtual once again, there is growing concern for students' mental health and well-being.
---
Featured Research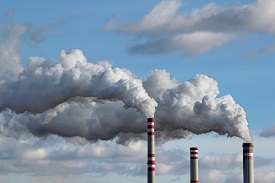 Despite Cleaner Air, Pollution Disparities for People of Color Remain Across the US
University of Washington researchers have found that, while overall levels of air pollution have decreased in the United States since 1990, people of color are still more likely to be exposed to air pollutants than white people.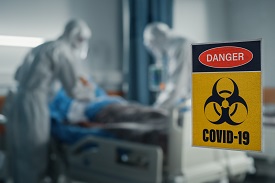 Inhaled Steroid Keeps COVID-19 Patients with Mild to Moderate Disease Out of the Hospital
A new study by physicians at the University at Buffalo shows that patients with mild to moderate COVID-19 are less likely to require emergency department care or hospitalization when treated with an inhaled steroid.