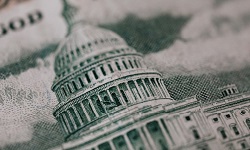 AAU Urges Congress to Pass FY22 Appropriations and Build Back Better Act Provisions Crucial to Our Nation's Health, Competitiveness, and Security
Earlier this week, AAU President Barbara R. Snyder sent a letter urging Congress to complete FY22 appropriations and to pass the Build Back Better Act in the weeks ahead. The legislation is crucial to our nation's health, economic competitiveness, and security, she wrote.
President Snyder urged Congress to avoid a year-long continuing resolution and to approve a final funding package that includes increases to the Pell Grant maximum award and other student aid programs as well as increases for critical federal research agencies like the National Institutes of Health, the National Science Foundation, and the Department of Energy's Office of Science. She also asked Congress to pass the Build Back Better Act, which presents a "key opportunity to make long-term investments in our workforce, national security, and economic competitiveness." The letter expressed support for several House-passed provisions of the Build Back Better Act, especially those that make college more affordable, invest in critical research infrastructure, and bolster scientific research consistent with pending bipartisan competitiveness legislation.
While there has been no reported progress on the Build Back Better Act or the U.S. Innovation and Competition Act and other competitiveness measures currently pending in Congress, there was some movement this week on FY22 appropriations. The four leaders of the House and Senate Appropriations Committees met yesterday to discuss a government funding deal but left without one. "The four of us had constructive talks on where we go and how we get there, and how we start. And we haven't worked that out yet," Senate Committee Vice Chairman Richard Shelby (R-AL) told reporters after the meeting. "But we're going to continue to talk and meet," he added. House Appropriations Committee Chair Rosa DeLauro (D-CT) said she still hopes to pass an omnibus spending bill by February 18.
---
DHS Reestablishes Homeland Security Academic Advisory Council
The Department of Homeland Security announced in the Federal Register that it is reestablishing the Homeland Security Academic Advisory Council. Per DHS, HSAAC will "provide advice and recommendations to the Secretary and DHS senior leadership on matters related to homeland security and the academic community" and will consist of up to 30 members appointed by the secretary of homeland security. The council will include up to four members representing higher education associations and up to two members representing each of the following: four-year colleges and universities; HBCUs; HSIs; tribal colleges; and Asian American, Native American and Pacific Islander institutions. The council will also include representatives from various federal agencies.
HSAAC was established in 2012; it has not held any meetings since July 2017. As former AAU President Mary Sue Coleman wrote in a November 2018 letter, in the past, HSAAC meetings "addressed important issues involving international students, campus emergency preparedness, homeland security-related academic programs and research, faculty exchanges, and the Student and Exchange Visitor Program (SEVP)." AAU and other higher education associations recommended to then-newly confirmed Homeland Security Secretary Alejandro Mayorkas in February 2021 that he restore HSAAC. AAU is seeking more information from DHS on how institutions can express interest in being appointed to the council.
---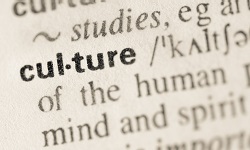 NEH Announces Millions in Grants for Humanities Projects Nationwide, Many at AAU Institutions
Earlier this week, the National Endowment for the Humanities announced $24.7 million in grants for 208 humanities projects nationwide; 73 of the funded projects are at 45 AAU member universities.
The grants fund a variety of innovative projects in the humanities, including advanced research projects and those that enhance engagement with the humanities in the public sphere and on college campuses. For example, a project at the University of California, Los Angeles will create a continuing education program for collection stewards who work with tribal materials at museums and cultural institutions. Another project at the University of Virginia will create a digital resource on American weather and climate data collected during the eighteenth and nineteenth centuries. A fellowship awarded to a University of Pennsylvania faculty member will support research and writing of a book on the distinction between artificial and human intelligence and a grant to a project at Carnegie Mellon University will help create a prototype of an interactive virtual reality experience to explore Shakespeare's plays.
In a press statement, NEH Acting Chair Adam Wolfson said, "These NEH grants will support educators and scholars in enriching our understanding of the past and enable cultural institutions from across the country to expand their offerings, resources, and public programming, both in person and online." A full list of grant awards and offers can be found here.
---
News of Interest
 
The Hill: There's Still a Chance to Deliver Historic Science Funding in 2022 – Congress has several opportunities this year to make critical investments in our nation's science and technology future, write the co-chairs of the Science and Technology Action Committee. They urge Congress to "act decisively and boldly on a science agenda and move forward with bipartisan focus."
Inside Higher Ed: Perceptions of Affordability – A new study published by the Department of Education's National Center for Education Statistics finds that high school juniors who believe they cannot afford a college education are less likely to attend college within the first three years after high school compared to those who think otherwise.
NPR: More Than 1 Million Fewer Students Are in College. Here's How That Impacts the Economy – The National Student Clearinghouse released new data showing that, since the beginning of the pandemic, undergraduate enrollment has fallen a total of 6.6%. The decline may be driven by high school graduates choosing to work and postponing going to college.
The Statesman: Stony Brook and Buffalo Formally Named New York Public Flagship Universities – New York Governor Kathy Hochul formally designated Stony Brook University and the University at Buffalo as the state's flagship public universities.
Valley News: Dartmouth College Extends 'Need-Blind' Admissions Policy to International Students – Dartmouth College announced this week that it will no longer consider international students' ability to pay when making admissions decisions.
Iowa Capital Dispatch: Iowa Board of Regents Votes to Remove Standardized Testing Requirement – The Iowa Board of Regents voted unanimously on Wednesday to remove standardized testing requirements for admissions to Iowa's public universities, including the University of Iowa and Iowa State University. The two universities had already waived test requirements in 2020 due to scheduling conflicts resulting from the COVID-19 pandemic.
---
Featured Research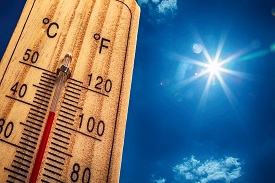 Extreme Heat Could Impact Young and Middle-Aged Adults More Than Older Adults
A new study led by researchers at Boston University's School of Public Health has found that adults aged 18-64 in the United States can suffer more complications from extreme heat than older adults.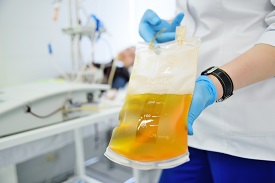 Early Use of Convalescent Plasma May Help Outpatients with COVID-19 Avoid Hospitalization
A multicenter clinical trial led by Johns Hopkins University researchers has provided evidence that using plasma from patients who've recovered from COVID-19 and whose blood contains antibodies against the virus reduces hospitalization among outpatients with COVID-19.
---
Upcoming Events
 
The National Science Board is holding a virtual briefing on Science and Engineering Indicators 2022: The State of U.S. Science and Engineering on January 20, 2022, from 12:30-1:30 p.m. ET. Speakers include NSB Chair Ellen Ochoa, National Science Foundation Director Sethuraman Panchanathan, and NSB Science and Engineering Policy Committee Chair Julia Phillips. Register here.