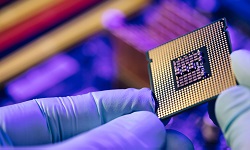 House Passes America COMPETES Act
Today, the House of Representatives voted 222-210 to pass the America Creating Opportunities for Manufacturing, Pre-Eminence in Technology, and Economic Strength (COMPETES) Act of 2022 (H.R. 4521). The bill includes several provisions contained in the United States Innovation and Competition Act, as well as the National Science Foundation for the Future Act and the Department of Energy Science for the Future Act.
As AAU President Barbara R. Snyder noted in her statement on the America COMPETES Act last week, the bill will help "bolster the United States' global scientific and technological leadership and economic competitiveness by balancing the need to secure critical federally funded university research with the need to grow and attract both domestic and international STEM talent." AAU is pleased that the House will now advance to negotiations with the Senate to resolve differences between the America COMPETES Act and the Senate-passed USICA and to craft a compromise competitiveness package that can pass both chambers.
---
FY22 Appropriations Update: Stopgap Funding Bill Likely
Roll Call reports that a third stopgap funding bill for FY22 seems likely given the slow-moving pace of negotiations between Democratic and Republican appropriators. Senate Appropriations Committee Vice Chair Richard Shelby (R-AL) told reporters yesterday that "we're probably headed that direction anyway, whether it's going to be a longer one or a shorter one." Among other things, the two parties are at odds regarding topline spending levels for defense and non-defense programs and policy riders. Current government funding runs out on February 18.

ICYMI: AAU Urges Congress to Complete Final FY22 Appropriations
---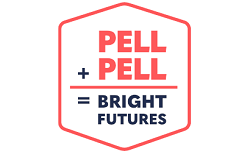 Double Pell Alliance Urges Congress to Double Maximum Pell Grant Award
The Double Pell Alliance, of which AAU is a member, sent a letter encouraging congressional leaders to invest in the nation's students by "doubling the maximum Pell Grant award and protecting the long-term viability of the Pell Grant program" in any FY22 spending agreement. 
The letter points out that, in the 50 years since Pell Grants were first introduced, the average share of college costs covered by the grants has plunged to an all-time low. Nevertheless, each year, Pell Grants "allow more than seven million low- and middle-income students – including nearly 60 percent of Black undergraduates and almost half of Latino undergraduates – to attend and complete college," the letter notes.
The alliance points to bipartisan support for doubling the Pell Grant and argues that it would "significantly reduce or eliminate low-income students' need to borrow" to attend college and would enable students from all financial backgrounds to participate in and grow "a strong, diverse economy." To learn more about the Double Pell campaign, visit doublepell.org or follow #DoublePell on Twitter.

ICYMI: Barbara's Blog: It's Time to #DoublePell
---
DHS Requests Applicants for Appointment to HSAAC
The Department of Homeland Security is requesting applications from "senior-level individuals" interested in serving on the Homeland Security Academic Advisory Council. The primary purpose of HSAAC, according to DHS, "will be to provide advice and recommendations" to the Homeland Security secretary and senior DHS leadership "on matters related to homeland security and the academic community." The council will consist of as many as 30 members, including up to four members representing higher education associations and up to two members representing each of the following: four-year colleges and universities; HBCUs; HSIs; tribal colleges; and Asian American, Native American, and Pacific Islander institutions.
Those interested in serving on HSAAC must send a current résumé and category of interest to [email protected]. Council members will serve a three-year term and will meet in person once a year; virtual meetings will occur throughout the year as needed. All non-federal members will also need to complete a background investigation, a gratuitous service agreement, and a non-disclosure agreement. The deadline to apply is 11:59 p.m. ET on February 15, 2022. AAU intends to nominate our president, Barbara R. Snyder, to serve on the council. We encourage institutions interested in having representation on HSAAC to also submit a nomination.
---
AAU Congratulates Shelly Lowe on Her Confirmation as NEH Chair
AAU congratulates Shelly Lowe on her confirmation as the 12th chair of the National Endowment for the Humanities. Lowe is a citizen of the Navajo Nation and was most recently a member of the National Council on the Humanities. She has served at several AAU institutions, including the Native American Program at Harvard University, the American Indian Studies Program at the University of Arizona, the Yale College Dean's Office, and Yale's Native American Cultural Center.
As AAU noted on Twitter, the humanities are a fundamental element of the research, learning, and creative new work happening on all our campuses, and NEH programs and grants enrich these efforts. We look forward to working with Lowe to expand opportunities for Americans to participate in and benefit from humanities-centered research, education, and public programs.
---
News of Interest
 
The Atlanta Journal-Constitution: Emory Expands Program to Help Students Pay Tuition Without Loans – Starting this fall, Emory University will replace its need-based loan program with grants and scholarships, allowing more students to graduate debt-free. The university expects to award approximately $151 million annually in aid to students from low-income households under the Emory Advantage Program.
Science: Biden's 'Reignited' Cancer Moonshot Would Develop Blood Tests to Detect Cancer and Vaccines to Prevent It – President Biden relaunched his Cancer Moonshot with the goal of cutting cancer deaths in half by 2047. Unlike the previous iteration of this initiative, which sought to eliminate cancer entirely, the new plan will focus research on developing vaccines and early-detection methods. Scientists are concerned, however, that the president's announcement did not call for new spending even as funding for the original moonshot runs out.
The Register-Guard: University of Oregon's COVID Support Program to Expand as New Oregon Public Health Corps – The University of Oregon developed the Corona Corps in 2020 to contact trace COVID-19 cases and to provide support to quarantined students. Now, with new funding from the Oregon Health Authority, the program is being expanded statewide to deal with other public health issues and to train students interested in pursuing careers in public health.
McGill Reporter: Principal Fortier to Step Down in August  - Earlier this month, McGill University announced that its 17th principal and vice-chancellor (an office equivalent to the presidency of most universities in the United States), Suzanne Fortier, will be stepping down on August 31, 2022. Fortier has served McGill since September 2013.
Inside Higher Ed: Shining a Light on Rural Colleges – A new report from the Alliance for Research on Regional Colleges identifies and maps institutions of higher education that serve rural communities. The report identifies 1,087 institutions as serving rural areas and considers several factors such as rural home county population, adjacency to metro areas, and percentage of degrees conferred in subjects of importance to rural areas. The data show several AAU institutions, including Texas A&M University, The Ohio State University, the University of Illinois at Urbana-Champaign, and more – as serving rural communities.  
---
Featured Research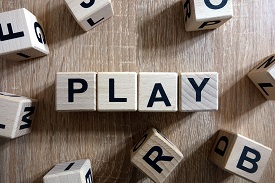 Why We Love Wordle,
According to Science
University of Florida Professor Matt Baldwin believes there are psychological reasons behind our infatuation with the popular word game Wordle. Among other things, Baldwin explains, the game delivers an "a-ha" moment, is binge-proof, and satisfies our urge to fit in with peers.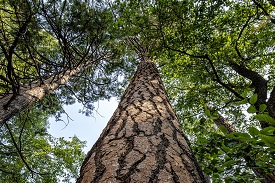 Future Forests Will Have Smaller Trees and Soak up Less Carbon, Study Suggests
University of Arizona researchers have conducted a study suggesting that future Arizona forests will contain smaller trees that will soak up less atmospheric carbon dioxide. The researchers say their approach "can be used to make predictions for forests around the world."