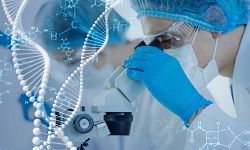 AAU Participates in NIH Working Group on Re-envisioning Postdoctoral Training
AAU Deputy Vice President for Institutional Policy Emily Miller is participating in a National Institutes of Health working group that is exploring ways to improve the postdoctoral training system in the United States.
The U.S. research enterprise is highly dependent on postdocs – individuals who have completed their doctoral studies and professionally conduct research, produce scholarship, and receive additional training or mentorship from faculty and senior scientists at universities, research institutes, or corporate laboratories. The NIH supports a variety of opportunities for individuals interested in pursuing postdoctoral work in biomedicine and health research. Despite these opportunities and an increase in the number of students receiving doctoral degrees, the number of individuals pursuing postdoc work has slowed down over the past decade, causing concerns regarding the future health of the biomedical research enterprise and U.S. competitiveness.
This decline can be attributed to many factors, including lower pay for postdocs compared to what they could pursue in industry; more opportunities in industry, especially immediately upon graduation; quality-of-life and work-life balance concerns; and uncertain prospects for future career advancement.
The NIH Advisory Committee to the Director Working Group on Re-envisioning NIH-Supported Postdoctoral Training has been charged to evaluate evidence on the problem. It has also been asked to assess the scope of the issue, review and compare other approaches to postdoctoral training, consider ways to support postdocs, and engage key internal and external stakeholders with the goal of eventually making recommendations for how the NIH could best support postdocs.
The working group recently issued a request for information for the university and biomedical community "to share insights on issues affecting and possible solutions to the recent decline in postdoctoral trainees." The working group will use the responses (due April 14) to develop its recommendations. The working group is also seeking community input through four public virtual listening sessions, to be held between March 8 and March 20. Further information about the listening sessions is available here.
---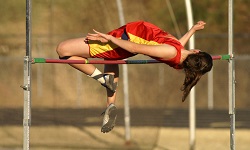 Education Department's Office for Civil Rights Provides Resources on Equal Athletic Opportunities Under Title IX
The Education Department's Office for Civil Rights has released new resources on supporting equal opportunity in school athletic programs. The resources are designed to help students, parents, coaches, athletic directors, and school communities determine whether "a school is meeting its legal duty to provide equal athletic opportunity based on sex" consistent with Title IX and related regulations.
The office provided one overview resource providing examples of situations that could raise Title IX concerns and two resources specific to athletic opportunities in K–12 schools and in colleges and universities. The resources also outline how suspected violations can be reported to school officials, Title IX coordinators, or directly to OCR.
---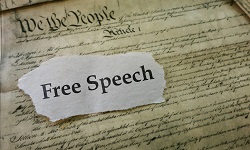 Education Department Proposes Rescinding Portions of Previous Administration's Rule on Religious Student Organizations
The Department of Education issued a notice last week proposing to rescind a portion of its controversial 2020 "free inquiry rule" regarding religious student organizations at public institutions receiving direct or state-administrated grants from the agency.
The Education Department created the rule to comply with an executive order issued by former president Donald Trump titled "Improving Free Inquiry, Transparency, and Accountability at Colleges and Universities." The 2020 rule made the department's research and education grant funding conditional on public institutions' adherence to the First Amendment and private institutions' compliance with their own stated policies and procedures on free speech, but AAU and other organizations at the time expressed serious reservations about the way the rule was written. AAU joined the higher education community in reaffirming the commitment of America's leading research universities to preserving the free and open exchange of ideas and information on campuses while arguing that the rule as written would prompt a flood of meritless lawsuits against colleges and universities.
According to the most recent notice of proposed rulemaking, the Education Department is seeking to rescind a portion of the regulations because it has found that "they are not necessary to protect the First Amendment right to free speech and free exercise of religion;" "have created confusion among institutions;" and created an "unduly burdensome role for the Department to investigate allegations" regarding public institutions' treatment of religious student organizations.
Relatedly, the agency also issued a request for information last week asking for feedback on other portions of the 2020 regulations. The deadline to submit comments on both the notice of proposed rulemaking and the request for information is Friday, March 24. AAU is currently determining next steps regarding both documents.
---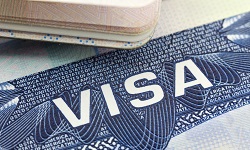 State Department Updates Student Visa Policy
The State Department has updated its policy on how far in advance international students can apply for a student visa. New students can now apply for an "F" or "M" visa up to 365 days in advance of the start date for their course of study (up from 120 days). Students will need to present a Form I-20 issued by their school indicating the start date to the consular officer during their visa interview. Students will, however, not be able to enter the United States on their student visas more than 30 days before their program start date.
---
News of Interest
 
TribLive: Carnegie Mellon, Rales Foundation Embark on $150M Effort to Support Underrepresented STEM Students – Carnegie Mellon University, with support from the Norman and Ruth Rales Foundation, unveiled a $150 million initiative last week to diversify STEM fields. The CMU Rales Fellows Program will support nearly 90 graduate students a year with tuition and other costs of higher education. CMU President Farnam Jahanian said that the program constitutes "a commitment to remove existing barriers and empower [the] next generation of domestic talent so they can apply their skills and ingenuity to realize new scientific and technological breakthroughs for the benefit of humanity."
Forbes: Johns Hopkins University Again Tops List of Leading Institutions for NIH Funding – Data compiled by the Blue Ridge Institute for Medical Research show that eight out of the top 10 recipients of medical research funding from the National Institutes of Health in FY22 were AAU universities. Johns Hopkins University led the list, with more than $800 million in NIH research awards. Other AAU members on the list included: the University of Pittsburgh, Duke University, the University of Pennsylvania, Stanford University, the University of Michigan, Washington University in St. Louis, and Columbia University.
AP News: Ohio State Plans Software Innovation Center with $110M Gift – The Ohio State University is using a $110 million donation to create a software innovation center that will serve as a "hub for new ideas, entrepreneurship and product development" in the Midwest. The Center for Software Innovation will "stimulate innovation across the country for a very long time to come," said Ohio State President Kristina Johnson.
Columbia Missourian: MU to Launch Program for Students with Developmental Disabilities – The University of Missouri is launching a new residential program "designed to provide an inclusive, community-based college experience" for students with "intellectual and developmental disabilities." The Preparing Adults for Work and Society program is expected to enroll its first students this fall and, according to the program's director, is targeted toward students "who wouldn't have been able to attend MU previously."
Politico: What We Know About the 25M Americans Who Signed up for Biden's Student Debt Relief – Politico analyzed ZIP codes associated with the 23.6 million applicants for student loan relief and found that "student loan borrowers living in lower-income areas applied for the program at a higher rate compared to those living in wealthier neighborhoods." The analysis also found that 52% of the applicants were from congressional districts won by Democrats and 48% were from districts won by Republicans.
---
Featured Research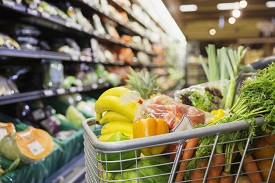 How COVID-19 Changed Our Grocery Habits
A team of researchers at McGill University surveyed adults in Québec and found that the COVID-19 pandemic significantly shifted people's relationship with food. The study found that no-contact grocery pickups or deliveries are "expected to persist among a considerable portion of the population;" that more people now wish to support local food retailers and care about where their food comes from; and that more people learned to cook and bake during the pandemic.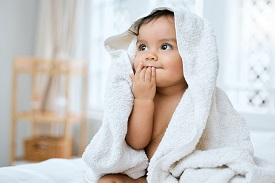 Infants Outperform AI in "Commonsense Psychology"
Scientists at New York University have found that infants are better at assessing the motivations underlying human actions and behavior than artificial intelligence. The study's results "highlight fundamental differences between cognition and computation," "point to shortcomings in today's technologies," and show "where improvements are needed for AI to more fully replicate human behavior."
---
Stat of the Week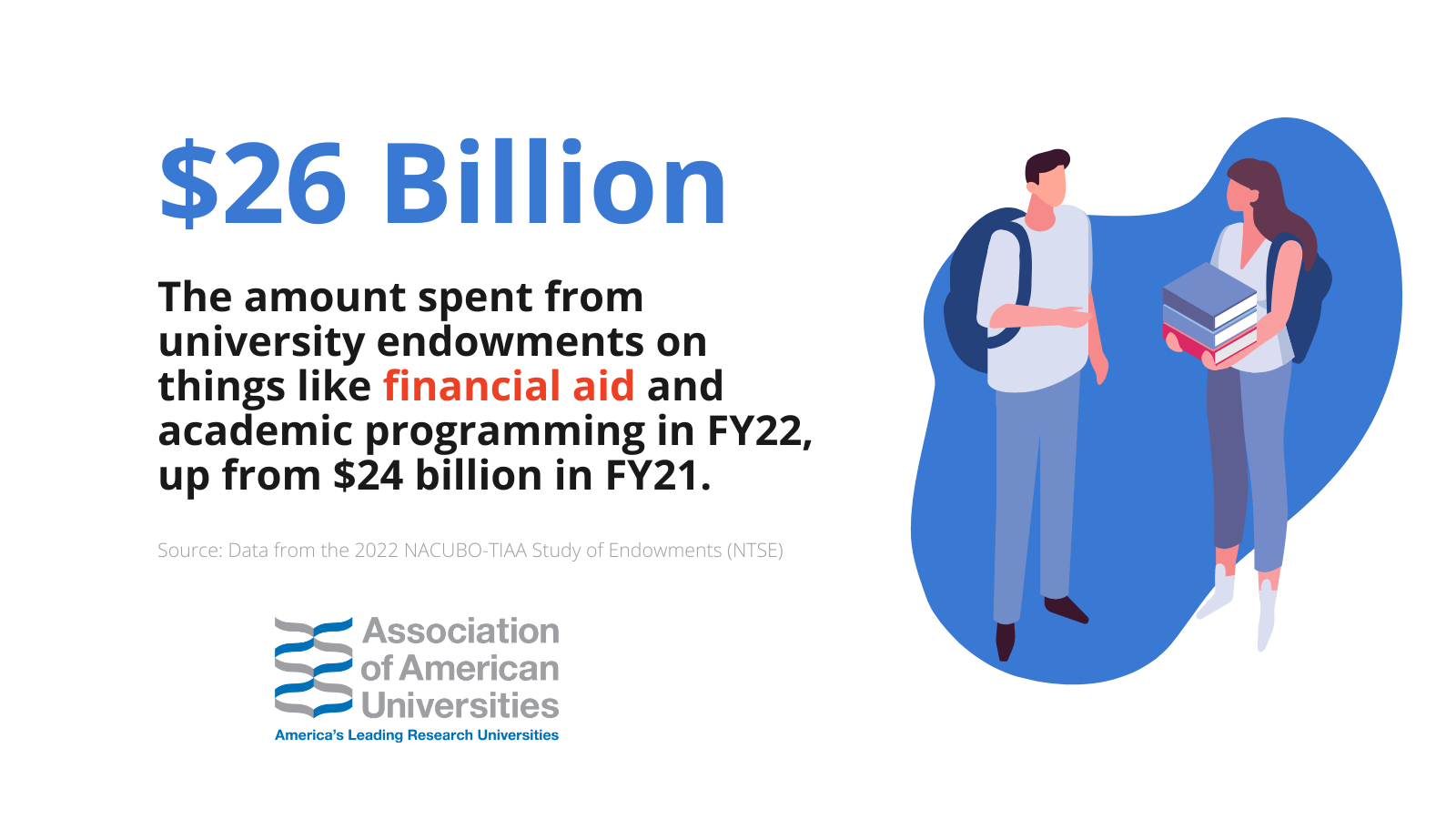 Universities Spent More from Their Endowments in FY22
A new study from the National Association of College and University Business Officers found that, despite declining returns, universities spent $25.85 billion out of their endowments in the year preceding June 30, 2022, up from $23.89 billion in the previous 12-month period. Endowments are funds composed of charitable donations made to universities and are used to support a wide variety of institutional activities, including scientific and medical research and student financial aid programs.
According to the study, 46% of all endowment spending went toward funding student financial aid programs; 16% went to academic programs and research; 11% to endowed faculty positions; and 10% to campus facilities' operation and maintenance.