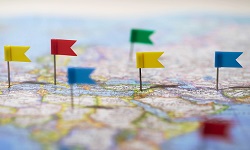 AAU Institutions Among Top Producers of Fulbright Students and Scholars
Last week, the State Department recognized higher education institutions in the United States that have produced the most Fulbright students and scholars. Sponsored by the State Department's Bureau of Educational and Cultural Affairs, the Fulbright U.S. Student and Fulbright U.S. Scholar programs are educational and cultural exchange programs that offer U.S. students and scholars the opportunity to study, teach, conduct research, or carry out other professional projects abroad.
The University of Arizona and Pennsylvania State University topped the list of doctoral institutions that produced the most Fulbright scholars – 17 faculty members and researchers at each school  were selected for 2022-2023. In addition, four out of the top five doctoral institutions with the most Fulbright students this year were AAU members – Princeton University, Brown University, Yale University, and Harvard University. The State Department also recognized 18 institutions as Fulbright Dual Top Producing Institutions, or institutions with the most Fulbright U.S. students and scholars. Harvard topped that list, which also included Penn State, the University of Illinois Urbana-Champaign, the University of Michigan, Indiana University, The Ohio State University, Purdue University, and the University of Washington.
---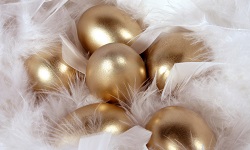 Radiolab Features Golden Goose Award in Latest Episode
Last week Radiolab, a popular podcast produced by New York public radio station WNYC, released an episode featuring the Golden Goose Award. The award honors federally funded scientific research that may sound frivolous or esoteric to laypeople, but which has resulted in tremendous societal impact. AAU is one of the award's founding organizations and continues to work with the American Association for the Advancement of Science to support the award's annual activities.
The 47-minute episode begins with a discussion of the "Golden Fleece Awards" started by Sen. William Proxmire (D-WI) in the 1970s and 80s, which targeted federal spending, particularly federal research awards, that the senator considered wasteful. As a counter to the Golden Fleece Awards, the Golden Goose Award was hatched in 2012 by former Rep. Jim Cooper (D-TN) to highlight seemingly obscure federally funded research that has paid significant dividends to taxpayers and improved our lives. The podcast highlights the 2022 awardees, including researchers and students from several AAU member institutions. Anyone can nominate research projects for the Golden Goose Award; nominations are accepted on a rolling basis.
---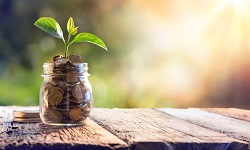 Universities Spent More from Their Endowments Despite Facing Declining Returns
The National Association of College and University Business Officers recently released its annual analytical report on higher education endowments. Endowments are funds composed of charitable donations made to universities and are used to support a wide variety of institutional activities, including scientific and medical research and student financial aid programs. The 2022 NACUBO-TIAA Study of Endowments found that, in the 12 months preceding June 30, 2022, endowments faced a significant drop in investment returns, with an overall average annualized return of -8%. A total of 678 colleges, universities, and education-related foundations participated in the survey; the reported average endowment size was $1.2 billion.
The study also found that, despite the decline in returns, universities spent $25.85 billion out of their endowments, up from $23.89 billion in 2021. Nearly half of all spending (46%) went toward funding student financial aid programs. According to NACUBO, 16% of all spending went to academic programs and research; 11% to endowed faculty positions; and 10% to campus facilities' operation and maintenance.
"For a difficult year, colleges and universities used their endowments for student- and mission-focused support, including student financial aid," said NACUBO Interim President and CEO Lynne Schaefer. "Endowments serve as a source of reliable and relatively steady revenue that higher education institutions and students can count on, regardless of market conditions," she added.
---
AAU, Associations Respond to Education Department's Proposal to Publish Annual List of "Low-Financial-Value" Programs
AAU joined the American Council on Education and 21 other higher education associations in expressing concerns about a proposal by the Department of Education to publish an annual list of "low-financial-value" postsecondary programs that do not provide adequate financial returns for students or prepare them sufficiently for the workforce.
As the joint letter pointed out, while the goal of "helping students avoid unaffordable debt by providing them with relevant information" is admirable, it is not possible to establish qualitative or quantitative standards that would accurately determine the financial value of a program. The letter noted that the department would first need to collect comprehensive data on programs and the multiple factors that influence student outcomes and then would have to "make specific choices in calculating the financial value of a program" that may not meaningfully reflect the program's true outcomes. For example, measuring earnings two years after completion may suggest that an MD program offers low economic returns when, in the long run, it does exactly the opposite.
Finally, the letter objected to the idea that the merits of an educational program can be reduced simply to its financial return. "The list the Department contemplates is very likely to be disproportionately represented by certain fields, such as social work, counseling and public health, where the economic returns for professions that require advanced training are low," the letter said.
The letter emphasized that, unless the agency resolves "the significant data gaps and fundamental flaws" in its proposal, "moving forward with such a list as a public tool intended for consumer information is likely to do far more harm than good."
---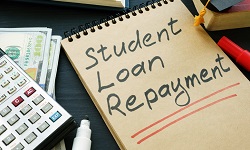 AAU, Associations Offer Comments on Education Department's Proposed Changes to Income-Driven Student Loan Repayment Program
AAU joined the American Council on Education and 28 other higher education associations in sending a comment letter on the Department of Education's proposed changes to the Revised Pay as You Earn (REPAYE) income-driven repayment (IDR) plan. The changes would allow borrowers enrolled in the REPAYE plan to reduce their monthly payments from 10% of their discretionary income to 5%. The proposal would also change the formula that borrowers currently use to calculate their discretionary income and would protect more of their income from being counted toward what they can afford to pay.
The comment letter expressed gratitude to the agency for incorporating into its proposal several recommendations the higher education community has made in recent years and for revising the existing program instead of creating a new one. The letter also offered support for specific provisions in the new proposal, including changes that would "automatically enroll borrowers in IDR; raise the threshold of protected income; eliminate the growth of unpaid interest on income-driven plans; allow for an accelerated path to forgiveness for low-debt borrowers; and allow greater access to switch to IDR plans."
The letter called the inclusion of these elements a "long overdue correction," but noted that the "piecemeal changes fall short of all that is needed" to "correct the burdensome and needlessly complicated repayment system." The letter urged the agency to work with Congress to review the system and to reauthorize the Higher Education Act. "This would be the most effective way to address problems with loan repayment policies in a holistic way," the letter stated.
---
News of Interest
 
CBS News: Dr. Linda G. Mills Will Be New York University's First Woman President – New York University announced that Linda G. Mills will become the university's next president. Mills has served the university for more than two decades as a professor and an administrator and will be the first woman to hold the office. Her tenure as president will commence on July 1.
Milwaukee Journal Sentinel: UW-Madison Expands Tuition Promise for Low-Income Students to Cover Room, Board and Other College Costs – University of Wisconsin-Madison Chancellor Jennifer Mnookin announced a new program last week that would cover tuition and other costs of higher education, including housing, meals, and books for Pell-eligible students at the university. The Bucky's Pell Pathway is expected to benefit about 800 incoming students when it launches this fall.
WFYI: Purdue President Mung Chiang on How He'll Follow Up the "Daniels Decade" – New Purdue University President Mung Chiang spoke to Indianapolis NPR affiliate WFYI about how he would build on the "Daniels decade" – a reference to the decade-long leadership of Chiang's predecessor, Mitch Daniels. Chiang spoke to the outlet about his first actions as president as well as his plans to fully continue the success and growth that marked the "Daniels decade" well into the future.
The Washington Post: Durbin, Graham Unveil Immigration Legislation at an Urgent Time for Dreamers – Last week, Sens. Dick Durbin (D-IL) and Lindsey Graham (R-SC) introduced the Dream Act to create a path to citizenship for individuals brought to the United States as children who have a high school education and who are employed or are in college or the military. The bill, if passed, would offer a reprieve to recipients of the Deferred Action for Childhood Arrivals (DACA) program, which is currently being challenged in courts. The bill faces an uphill climb in Congress.
Press-Telegram: UCLA Gets $20 Million to Launch Center for Study of Microbial Organisms – The University of California, Los Angeles is creating the Goodman-Luskin Microbiome Center to study microbes living in the human gut that play a role in a range of diseases, including diabetes, irritable bowel syndrome, rheumatoid arthritis, and more. The center will focus on developing new treatments and researching the link between the gut and the brain.
---
Featured Research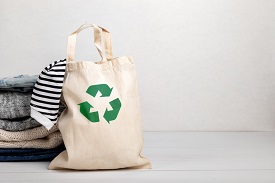 A 'Game Changer' for Clothing Recycling?
Less than 15% of clothing discarded annually is recycled, partly because recyclers find it difficult to sort clothes by their precise fabric composition. Researchers at the University of Michigan are now trying to improve textile recycling by developing tag-less labels that can be woven directly into a garment and that can provide information about the garment, including fabric type, with a simple near-infrared scan commonly used by recyclers.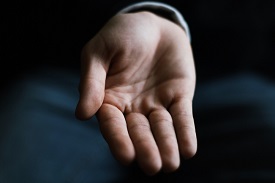 Bioengineered Skin Grafts That Fit Like a Glove
Bioengineers at Columbia University have developed a process to grow artificial skin in complex, three dimensional shapes that "minimize the need for suturing, reduce the length of surgeries, and improve aesthetic outcomes" for patients. The researchers also found that the 3D grafts have "better mechanical and functional properties" than conventional grafts that come in flat pieces and must be stitched together.
---
From Our Feeds
Soil type influences the severity of damage from an earthquake.

"It's tofu versus rock," explained UCLA geology professor An Yin. "Which one are you going to trust?" https://t.co/uhk6PG9iWZ

— UCLA (@UCLA) February 8, 2023
In the Los Angeles Times, University of California, Los Angeles Geology Professor An Yin explained why the recent earthquake in Turkey and Syria caused such immense damage and destruction.