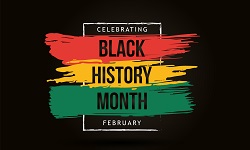 Barbara's Blog: Ensuring the Best Science Through Diversity
As we observe Black History Month, AAU President Barbara R. Snyder's blog takes a look at the work and careers of Black researchers and innovators Charles Richard Drew, Mark Dean, Gladys West, and Percy Lavon Julian to illustrate "why the best science requires ensuring the best minds are in the room."
Charles Richard Drew was a surgeon who developed modern methods for preserving and storing blood; Mark Dean helped develop the first gigahertz processing chip, making computers faster; Gladys West designed geographic models that led to the creation of the GPS; and Percy Lavon Julian discovered processes to synthesize hormones that are now found in commonly used drugs. President Snyder notes that each of these innovators faced educational and employment barriers because of who they were. Despite the lowering of some of those barriers, inequity persists – demonstrated by the fact that Black Americans account for a disproportionately tiny percentage of all natural sciences and engineering PhDs awarded in the United States.
This creates an obvious problem, explains President Snyder: "We're missing out on lots of talent, which makes it difficult for the United States to remain competitive on the global scientific and technological stage." Which is one of the reasons why, she writes, AAU and our member institutions are engaged on multiple fronts to increase opportunities for historically marginalized students in STEM and to make our campuses more welcoming to, and supportive of, Black students. AAU has also launched a dialogue with leaders of historically Black colleges and universities on ways we can collaborate to broaden Black representation in all areas of research.
"While we have come a long way, we still have a long way to go," writes President Snyder. "But I'm proud that AAU and our members are working more intentionally than ever before to ensure that exceptional scientific minds have access to exceptional educational and research opportunities," she adds.
---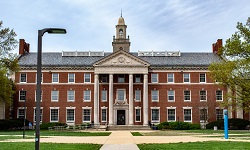 AAU Joins the Higher Education Community in Urging Congress to Act Against Threats to HBCUs
AAU and 63 other higher education associations urged House and Senate leaders earlier this week to take immediate action to address repeated bomb threats to historically Black colleges and universities and to immediately pass a concurrent resolution condemning the violence and reaffirming support for the institutions.
Several HBCUs have received bomb threats this year; 18 received threats on February 1 alone. As our letter to congressional leadership notes, "These acts of terror deliberately strike at institutions that have a unique significance to Black Americans and to American higher education." The letter reaffirms the higher education community's support for HBCUs and urges lawmakers to ensure that the crimes are "fully and aggressively investigated, and the offenders prosecuted in accordance with the grievous harm they have caused."
The letter also urges lawmakers to immediately pass H. Con. Res. 70, which would "put Congress on record on this matter of national importance." The concurrent resolution condemns violence and the threat of violence against HBCUs; recognizes Black History Month and honors the legacy of HBCUs; and reaffirms the federal government's commitment to combat violence against HBCU students, faculty, and staff. Finally, the letter requests Congress to hold hearings "with a focus on the persistent issues underlying these crimes and how to prevent future occurrences."
As the letter notes, "The threats against HBCUs across the country are a reminder of the reality of racial violence and inequities that are present every day." AAU condemns these acts of intimidation and stands in solidarity with HBCUs.
---
University Endowments Post Strong Returns but Foresee Challenges Due to Inflation
The National Association of College and University Business Officers released its annual analytical report on higher education endowments today. The "2021 NACUBO-TIAA Study of Endowments" found that in the 12 months preceding June 30, 2021, endowments posted an overall average return of 30.6% (net of fees). All endowments, regardless of size, posted returns greater than 20%. A total of 720 colleges, universities, and education-related foundations participated in the survey; the reported average endowment size was $1.1 billion.
The study also found that the average annual effective spending rate (representing how much of the endowment was spent in a given fiscal year) reported by endowments was 4.54% and that nearly half of all spending (47%) went toward funding student financial aid programs. According to NACUBO, 15% of all spending went to academic programs and research; 11% to endowed faculty positions; and 9% to campus facilities' operation and maintenance. In addition, per NACUBO, "more than half of endowments increased support for their institution's operating budget in FY21."
Despite the posted gains, the report found that endowment managers are concerned about the effect of rising inflation and interest rates on their ability to meet return targets going forward. NACUBO notes: "Historical data suggest that long-term returns will soon begin trending downward, at a time when inflation and endowment spending needs are moving the opposite way."
---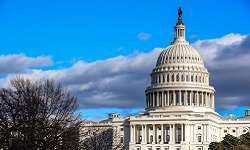 Hill Update: Senate Approves Stopgap Funding Bill
Yesterday, the Senate voted 65-27 to approve a continuing resolution to fund the federal government through March 11. The stopgap funding measure gives lawmakers an additional three weeks to pass an omnibus appropriations package for FY22. All 12 appropriations subcommittees have received their topline allocation figures, which haven't yet been released publicly. Proposed FY22 funding levels in the House and Senate bills for AAU's student aid, higher education, and research priorities can be found here.
On the competitiveness legislation front, the America COMPETES Act (H.R. 4521) was sent over to the Senate yesterday and has been placed on the legislative calendar. In addition, a bipartisan group of senators introduced a bill today authorizing $50 billion for the Department of Energy's Office of Science. According to a press statement from the Senate Committee on Energy and Natural Resources, the Department of Energy Science for the Future Act "enhances key research infrastructure, programs and partnerships at the National Laboratories and higher education institutions, including those that serve minority communities and rural areas." The House version of the America COMPETES Act includes its own DOE Science for the Future Act, and, according to Politico, the bill's "introduction in the Senate signals support in the upper chamber as they go into conference." Full text of the bill is available here; a summary is available here.
---
President Biden Announces New OSTP Leadership
Yesterday, President Biden announced that he has appointed Alondra Nelson to lead the White House Office of Science and Technology Policy and Francis Collins to serve as science advisor to the president and co-chair of the President's Council of Advisors on Science and Technology. The appointments follow the resignation of former White House Office of Science and Technology Policy Director Eric Lander. An OSTP blog post following the president's announcement noted: "In elevating two of the nation's preeminent research leaders to key White House roles, the President reasserted the central role of science, technology, and innovation in confronting the nation's most pressing challenges."
Nelson was previously deputy director of the OSTP Science and Society Division. She is currently the Harold F. Linder Professor at the Institute for Advanced Study in New Jersey and has served as the dean of social sciences at Columbia University. Collins retired in December after a decade as director of the National Institutes of Health.
---
News of Interest
 
The Boston Globe: MIT President L. Rafael Reif to Step Down – Last week, Massachusetts Institute of Technology President L. Rafael Reif announced that he is stepping down at the end of 2022 after serving the institution for more than a decade. The son of Jewish refugees who fled Eastern Europe to escape the Nazis, Reif first came to the United States from Venezuela to pursue a doctorate at Stanford University. According to The Globe, Reif oversaw MIT "during a period of tremendous growth" and "was a leading national voice on higher education and funding for research." After a sabbatical, President Reif plans to return to MIT as a faculty member in the Department of Electrical Engineering and Computer Science.
Des Moines Register: Largest Donation in University of Iowa History Will Be Used for New Hospital – The University of Iowa plans to use a $70 million donation – the largest ever in the university's history – from the Richard O. Jacobson Foundation to build a new patient care center in Iowa City.
Politico: UC Berkeley May Reject 5,100 Qualified Applicants Due to Housing Feud – The University of California, Berkeley sent a letter warning student applicants that, due to a recent court order, the university could be forced to cut its projected undergraduate enrollment for fall 2022 by 3,000 students. The letter came after a judge ordered the university to freeze its enrollment at 2020-21 levels as part of a legal dispute over a campus expansion plan. The university has appealed the ruling to the California Supreme Court. 
PhillyVoice: Penn Creates Tuition-Free Nurse Practitioner Program After Receiving Record $125 Million Donation – A gift from an alumnus will allow the University of Pennsylvania to set up "a first-of-its-kind, tuition-free nurse practitioner program in Philadelphia." As part of the Leonard A. Lauder Community Care Nurse Practitioner Program, "fellows will complete at least 50% of their clinical education at community partner sites that provide direct patient care" and will "commit to practice in an underserved community for two years after graduation." The program will enroll its first fellows this fall.
Lookout Santa Cruz: UC Santa Cruz First in U.S. for Female Leadership – A new report has ranked the University of California, Santa Cruz as first among 130 U.S. research universities for women in leadership positions. The university was only one of six universities in the group to have had three women in the top leadership position of chancellor.
---
Featured Research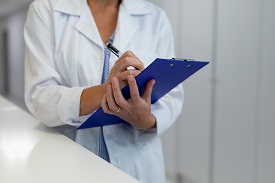 Black Patients Are More Than Twice as Likely to Be Described Negatively in Medical Records
Researchers at the University of Chicago Medicine found that Black patients were more than twice as likely as white patients to be described negatively in health records. The researchers hope the study will illustrate unconscious bias and improve health equity.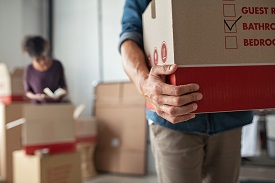 Study Finds Married Couples Now Less Likely to Uproot Wives' Careers in Favor of Husbands'
Sociologists at the University of Kansas have found that dual-earner couples where both the husband and wife contribute equally to family income are now less likely to move to another state or country if doing so would disrupt the woman's career.