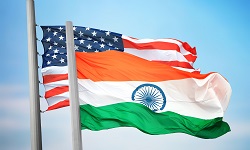 AAU to Lead Task Force on Expanding U.S.-India University Partnerships
AAU announced last month that it will soon launch a task force that will make recommendations for expanding research and higher education partnerships between universities in the United States and India. The task force will consist of leaders from AAU member universities and will coordinate its work with representatives from leading universities in India, including the Indian Institutes of Technology.
The new task force is highlighted in a White House fact sheet on the United States-India Initiative on Critical and Emerging Technologies (iCET), which intends to "elevate and expand" the "strategic technology partnership and defense industrial cooperation between the governments, businesses, and academic institutions" of the two countries. The fact sheet also highlighted the launch of several other bilateral initiatives, including: a new partnership agreement between the National Science Foundation and Indian science agencies and joint coordination on quantum, artificial intelligence, defense, space, and advanced telecommunications. "AAU is proud to work with the administration and our Indian counterparts to explore how we can expand U.S.-Indian research and educational collaborations in the future," said AAU President Barbara R. Snyder in a statement announcing the task force
---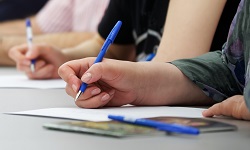 AAU Hosts Workshop on Evaluating Effective and Equitable Teaching at Research Universities
In late January, AAU hosted a workshop on "Evaluating Effective and Equitable Teaching at Research Universities" at our headquarters in Washington. More than 45 department chairs and faculty members from 18 member campuses participated in the workshop, which was designed to engage and build community among the campuses involved in the AAU Teaching Evaluation Project. The project aims to transform how educational contributions are assessed in higher education and how institutions can incentivize quality undergraduate teaching that results in equitable outcomes for all students. The workshop was supported by grant funding from the Howard Hughes Medical Institute, the Sarah Gilbert & Carl Wieman Charitable Fund, and the Northrop Grumman Foundation.
During the workshop, attendees discussed how to design effective faculty rewards systems that maximize student engagement and learning; how to positively influence the way faculty members view their teaching responsibilities; how to incentivize the full inclusion of students from diverse backgrounds; and how to integrate equity into faculty promotion and advancement. In the next few academic years, as part of the project, departments will continue advancing targeted reforms to teaching evaluation and begin engaging in cross-institutional collaborations. 
---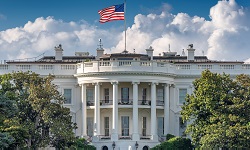 White House to Release President's Budget in Early March
The White House is expected to release President Biden's FY24 budget proposal on March 9. The budget proposal will lay out the administration's spending priorities, and Biden is expected to request increases for both nondefense and military spending.
Meanwhile, Republicans on the House Budget Committee are preparing their own draft budget resolution seeking to bring FY24 spending levels back to FY22 levels without making any cuts to military spending or veterans' benefits. According to The Washington Post, this would "reduce overall domestic spending by about $130 billion next year" and would result in cuts to a wide variety of programs and agencies, including Pell Grants, the National Institutes of Health, NASA, and more.
With the FY24 appropriations process set to begin soon, the Task Force on American Innovation, a coalition of companies and scientific and higher education associations, including AAU, sent a letter to members of the House and Senate Appropriations Committees urging them to continue investing in the nation's scientific research enterprise in FY24.
The coalition urged the committee members to fund the Department of Energy Office of Science, the National Science Foundation, and the National Institute of Standards and Technology "at the full authorized levels in the CHIPS and Science Act" and to also increase investments in the Department of Defense 6.1 basic research programs and key NASA science programs. "Federal investments in these agencies provide the foundation for our national innovation enterprise and pay dividends in the form of new companies, jobs, and technologies in future years," the letter said. The coalition also urged the members to complete FY24 appropriations by the end of FY23.
---
NSF Releases Report on Diversity and STEM
Last month, the National Science Foundation's National Center for Science and Engineering Statistics released its biennial report on diversity and STEM. The report presents detailed statistical data on women, minorities, and people with disabilities in STEM employment and education.
According to the report, women made up 51% of the total U.S. population between the ages of 18 and 74 but made up only 35% of those employed in STEM-related fields in 2021. People with disabilities made up 9% of the population but only 3% were STEM workers; Hispanics, Blacks, and American Indians or Alaska Natives made up 31% of the total population but only 24% of the STEM workforce.
The report also found that women and some racial and ethnic minorities are underrepresented "in postsecondary science and engineering (S&E) education." Women earned 41% of S&E doctoral degrees in 2020; Hispanics, Blacks, and American Indians or Alaska Natives earned 16% of S&E doctoral degrees despite making up 37% of the college-age population.
---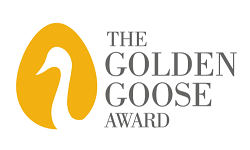 Golden Goose Award Seeks 2023 Sponsors
The Golden Goose Award is seeking sponsors for the 2023 award cycle. As pressures to limit federal spending increase, the award helps demonstrate the impact and value of federally supported scientific research by telling stories of how federal investments in seemingly obscure or silly-sounding scientific research pay significant dividends to taxpayers and improve our lives.
Sponsors help promote the Golden Goose Award within their organizational networks and support costs associated with the awardee congressional luncheon, award ceremony and reception, award statue, award website, and the annual documentary video. Information on how organizations can become sustaining or annual award sponsors is available here. Please contact Meredith Asbury if you have additional questions.
---
News of Interest
 
CNN: Black Students Are Less Likely to Attain College Degrees Because of Discrimination and External Responsibilities, Study Finds – A new study from the Lumina Foundation and Gallup finds that Black students face significant barriers to obtaining a college degree, including racial discrimination and having additional responsibilities as caregivers or working while studying. According to CNN, "only 35% of Black Americans have associate degrees or higher" and "Black student enrollment has also declined over the last 10 years."
Deseret News: University of Utah Set to Turbo-Charge Fintech Programming with New $65 Million Investment Partnership – The University of Utah is establishing the Stena Center for Financial Technology to help educate students, drive innovation, and create business opportunities in the field of financial technology. University of Utah President Taylor Randall said that the new center will "accelerate and incubate important advances in financial technology innovation and businesses that will continue to propel the fintech industry forward and cement Utah as a center of excellence."
The Washington Post: College Enrollment Stabilizing After Years of Steep Declines, Data Show – New data from the National Student Clearinghouse Research Center show that the decline in undergraduate enrollment is finally slowing – total undergraduate enrollment in fall 2022 was down only 0.6% compared to fall 2021. The report also found that 97,000 students enrolled in college in fall 2022 for the first time, up 4.3% from fall 2021. First-year enrollment was, however, still down by 150,000 students compared to fall 2019.
USA Today: About 18 Million College Students Got a Financial Boost from Biden's COVID-19 Rescue Law – The Department of Education reports that close to 18 million students received grants through the Higher Education Emergency Relief Fund created as part of the 2021 American Rescue Plan. Education Secretary Miguel Cardona said in a news conference that the funds allowed students to stay in college by helping to pay for housing, tuition, and other costs.
Pittsburgh Post-Gazette: DARPA Puts $46.4M Toward Synthetic Blood Development, Including at Pitt – The Defense Advanced Research Projects Agency announced a grant of $46.4 million last month to a project seeking to develop synthetic blood that is suitable for use in humans. Twelve universities and labs are participating in the project, including the University of Pittsburgh, Case Western Reserve University, The Ohio State University, and the University of California San Diego.
Inside Higher Ed: State Higher Ed Funding Rises Again. Can It Last? – The State Higher Education Executive Officers Association released a report noting that state support for higher education rose 6.6% in FY23. According to the report, 38 states saw an increase, while funding decreased in five states and the District of Columbia. The report attributes much of the increase to federal stimulus funding and state budget surpluses.
The Boston Globe: Amid a 'Huge Collective Trauma,' a Harvard Program Aims to Train Ukrainian Doctors – A partnership between the Scholars at Risk program at Harvard University and the Heal Ukraine Group is training Ukrainian doctors in the United States in medical fields that would help them better serve Ukrainians in war conditions. The initiative was funded by the Harvard president's office.
---
Featured Research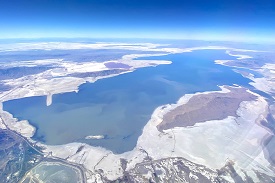 University of Utah Contributes to Strike Team Studying How to Save Great Salt Lake
As the Great Salt Lake in Utah faces historically low levels of water, a "strike team" of experts from the government and universities, including the University of Utah, has issued a report detailing why the lake is suffering and outlining the negative consequences that the lake's disappearance would have on humans and the local ecosystem. The team also made a series of recommendations to help raise the lake's water levels and prevent a local climate catastrophe.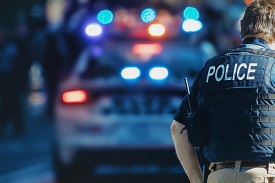 Commonly Used Police Diversity Training Unlikely to Change Officers' Behavior, Study Finds
Researchers from Washington University in St. Louis have found that "the daylong implicit bias-oriented training programs now common in most U.S. police departments are unlikely to reduce racial inequity in policing." The study found that even though bias trainings can help raise awareness among police officers about the effects of negative stereotypes on perceptions, they are less useful in changing long-term behavior.
---
Stat of the Week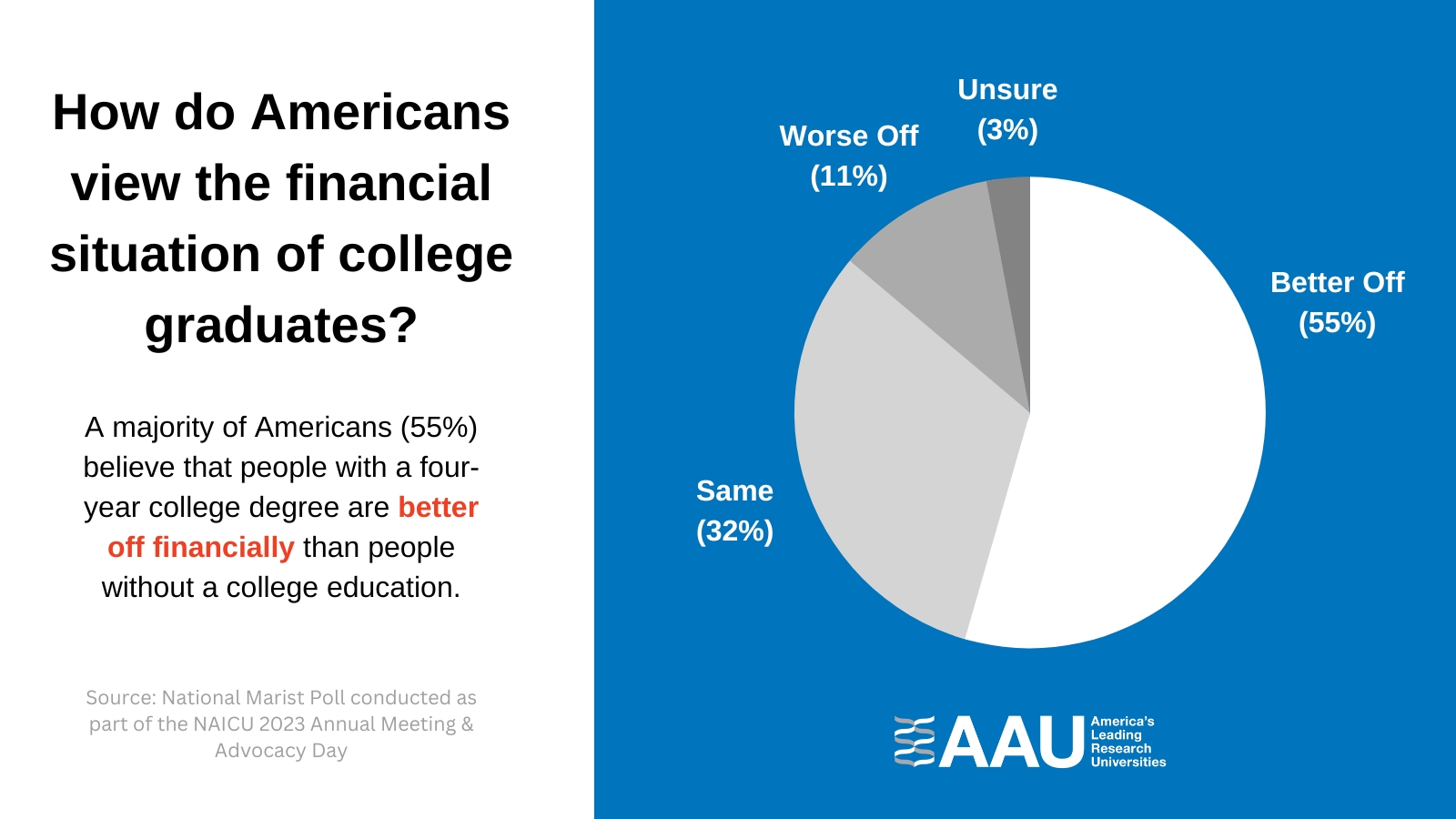 A Majority of Americans Believe College Graduates Are Better Off Financially
A new Marist Poll found that 55% of Americans believe that people with a four-year college degree are better off financially than those without one. Thirty-two percent of those surveyed believe that a college degree has no effect on a person's finances, and 11% believe that college graduates are worse off than those without a college education.
The data on the financial impact of a college degree, however, indisputably show that earnings are significantly higher, on average, for individuals with a bachelor's degree than for those without one. A report from the College Board, for example, shows that the median earnings and tax payments of full-time, year-round workers ages 25 and older were $65,000 for those with a bachelor's degree compared to $50,100 for those with an associate's degree and $40,500 for those with a high school diploma.