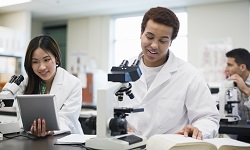 AAU Urges Lawmakers to Increase Federal Investments in Student Aid and Scientific Research
Earlier this week, AAU President Barbara R. Snyder sent a letter urging House and Senate leaders to avoid a year-long continuing resolution in lieu of normal FY23 appropriations and to pass "an omnibus bill before the new year that makes crucial investments in student aid, scientific research, economic growth, and national security." The letter stressed that punting funding decisions for another year would irreparably harm our nation, especially "as competitor nations continue to invest more in higher education, science, and innovation."
The letter also urged lawmakers to ensure that the omnibus bill includes proposals to increase the annual Pell Grant maximum award by $500 and to increase investments in other student aid programs and in critical federal higher education and science agencies. In addition, the letter urged appropriators to fund the National Science Foundation, the Department of Energy Office of Science, and the National Institute of Standards and Technology at the funding levels authorized in the bipartisan CHIPS and Science Act passed earlier this year. "Now is the time to begin delivering on the promise of the CHIPS and Science Act's science provisions," the letter emphasized.
Finally, the letter noted that, if lawmakers were to include additional policy and tax provisions in the package, they should also add provisions to protect Dreamers, authorize the Advanced Research Projects Agency for Health, reauthorize the Department of Education's Title VI and Fulbright-Hays international education programs, and reform the so-called "endowment tax" on net investment income for some private universities.
---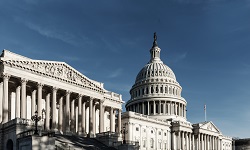 Congress Readies $1.7 Trillion Omnibus Funding Bill; Passes FY23 NDAA
Both the House and the Senate voted this week to pass a continuing resolution extending government funding through Friday, December 23. The CR buys Congress an extra week to draft and pass a FY23 omnibus government funding bill.
Lawmakers are expected to release details regarding what's in the $1.7 trillion omnibus bill on Monday afternoon and, according to Roll Call, appropriations committee leaders have already "distributed final spending allocations to their dozen subcommittees." House Appropriations Chair Rosa DeLauro (D-CN) said she was confident the bill would pass next week.
In other news, the Senate voted 83-11 yesterday to pass the FY23 National Defense Authorization Act, providing $858 in defense spending, an increase of more than 10% over FY22. The bill authorizes $816.7 billion for the Department of Defense and $30.3 billion for the Department of Energy. It also authorizes $138.9 billion in research and development investments across the national security enterprise, including a 22.8% increase in funding for basic research and a historic funding increase for research activities at historically Black colleges and universities. The bill now goes to President Biden's desk for his signature. A summary of the bill prepared by the Senate Armed Services Committee is available here.
---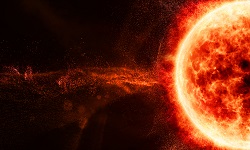 Research at AAU Institutions Contributes to Major Fusion Energy Breakthrough
Earlier this week, the Department of Energy announced that researchers at the Lawrence Livermore National Laboratory's National Ignition Facility (NIF) had achieved a major breakthrough in fusion energy. DOE announced that, for the first time, scientists were able to create a fusion reaction that produced more energy than it consumed. As the DOE explained, "Fusion is the process by which two light nuclei combine to form a single heavier nucleus, releasing a large amount of energy." Since the process of fusion does not generate carbon, greenhouse gases, or nuclear waste, it could potentially provide a clean and safe source of energy for the future and help combat climate change.
Scientists at AAU institutions, particularly the University of Rochester's Laboratory for Laser Energetics (LLE), were instrumental in achieving this major milestone. The LLE is the DOE's largest university-based program in the nation and Lawrence Livermore's principal partner. As the University of Rochester noted in a news story about the achievement, the university's laser lab "educates and trains scientists who are able to perform experiments at LLE before they scale the experiments on the NIF." Many of the researchers on the project conducted their doctoral research at LLE and were involved in developing diagnostics used in the experiment and in reviewing initial results. Senate Majority Leader Chuck Schumer (D-NY) commended both labs for this historic achievement and said: "Making this future clean energy world a reality will require our physicists, innovative workers, and brightest minds at our DOE-funded institutions, including the Rochester Laser Lab, to double down on their cutting-edge work."
As the DOE noted in its announcement, achieving a milestone of this significance and scale requires collaboration across many institutions, including with international partners. Other AAU institutions whose research contributed to this breakthrough include the Massachusetts Institute of Technology; the University of California, Berkeley; and Princeton University.
---
White House Launches STEMM Opportunity Alliance
Earlier this week, the White House Office of Science and Technology Policy hosted a virtual summit on STEMM Equity and Excellence (recording available here) and launched the STEMM Opportunity Alliance. The goal of the alliance is to bring together organizations that are committed to working collaboratively to advance a national strategy to achieve equity and excellence in science, technology, engineering, mathematics, and medicine. The Biden administration also released a fact sheet summarizing federal programs seeking to advance STEMM equity.
---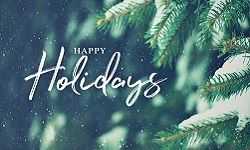 LRUR Going on Holiday Hiatus, Will Return on Mondays in the New Year
The Leading Research Universities Report will take a break from publication the next two weeks. We will return in January 2023 with a new publication time – Mondays at 9:00 a.m. ET – and the next edition will be delivered on Monday, January 9. Happy holidays!
---
News of Interest
 
NBC Boston: Claudine Gay Tapped to Lead Harvard, Will Be University's 1st President of Color – Harvard University announced that Arts and Sciences Dean Claudine Gay will serve as the university's next president. Gay studies political behavior with a focus on race and politics in the United States and will be the first person of color and the second woman to serve in this role.
Inside Higher Ed: Overhauling Income-Driven Repayment – In August, the Biden administration announced that it is making changes to the income-driven student loan repayment program. The proposed changes would allow borrowers to make monthly payments that are no more than 5% of their discretionary income and would forgive loan balances after 10 years of payments. The Department of Education is soon expected to release draft regulations on the changes, which experts say are more likely to be able to withstand court challenges.
Crain's Detroit Business: Opinion: Michigan's Universities Are a Big Key to Tech-Driven Future – Michigan State University Interim President Teresa K. Woodruff writes about how MSU contributes to Michigan's economy by "annually graduating thousands of students with cutting-edge knowledge and practical skills into the workforce" and by conducting research in advanced technology and manufacturing. "In MSU, the people of Michigan possess a formidable asset ready to seize the opportunities of the future," she writes.
New Haven Register: Yale Creates Scholarships to Send New Haven Students to Historically Black Schools – Yale University announced that it is creating a scholarship program that would provide up to $20,000 a year to a dozen graduates of New Haven Public Schools to attend historically Black colleges and universities. The Pennington scholarship, said Yale University President Peter Salovey, is one of many steps the university is taking to address "historical disparities in educational opportunities for Black students."
Reuters: Window Closing for Deal in U.S. Congress to Protect 'Dreamer' Immigrants – The likelihood of an immigration deal protecting "Dreamers," or recipients of the Deferred Action for Childhood Arrivals program, is waning in the 117th Congress. "Lawmakers have a narrow timeframe with a little more than a week before Congress is expected to pass a $1.7 trillion spending bill that would serve as a vehicle for the immigration deal," Reuters reports.
---
Featured Research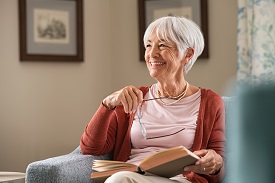 Reading for Pleasure Can Strengthen Memory in Older Adults
A team of researchers at the University of Illinois Urbana-Champaign Beckman Institute for Advanced Science and Technology have found that regular reading can help older adults stay mentally sharp. Reading, the researchers found, helped adults both with episodic memory, which refers to the ability to remember recent or past events, and working memory, which refers to the ability to retain information while engaging in other mental tasks.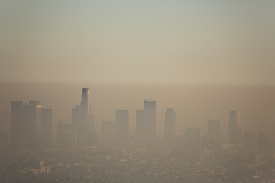 Decades of Air Pollution Undermine the Immune System
According to researchers at Columbia University, air pollution may be one reason why older adults are more susceptible to respiratory infections, such as COVID-19. Researchers found that "inhaled particles from environmental pollutants accumulate over decades inside immune cells in lymph nodes associated with the lung, eventually weakening the cells' ability to fight respiratory infections."
---
Stat of the Week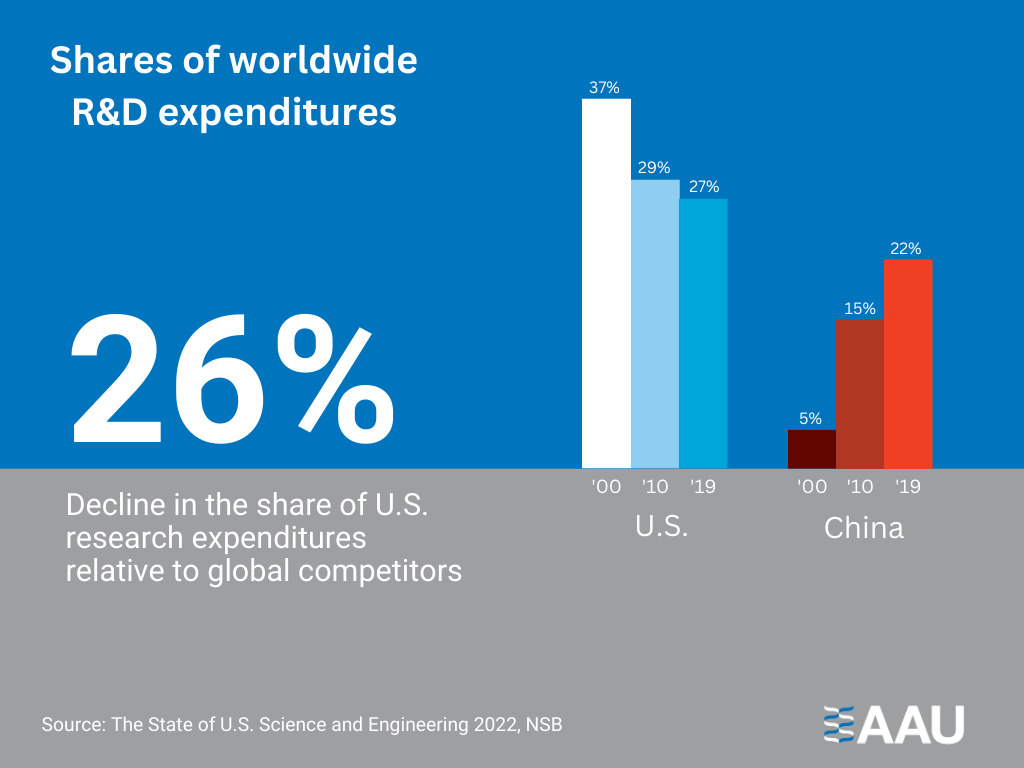 U.S. Share of Global Research Expenditures Declining
The United States has historically been the global leader in spending on research and development. According to the National Science Board's latest report on the state of U.S. science and engineering, in 2019, the United States' share of total global R&D expenditures was 27% ($656 billion), followed by China (22%), Japan (7%), Germany (6%), and South Korea (4%).
However, the NSB report shows, the U.S. global share has decreased considerably over the last 20 years, much of it driven by a decline in federal research spending. At the same time, China has increased its investments in research and is poised to soon overtake the United States as the global leader in R&D spending. These data underscore the need for the federal government to increase its investments in research and development – because without them, the United States will soon lose its competitive edge in the global science race.