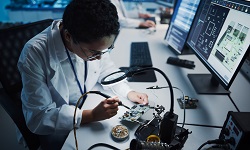 Women Presidents and Deans of Engineering from Six AAU Institutions Commit to Expanding and Diversifying the Engineering Workforce
Women presidents and deans from six of America's leading research universities issued an open letter last week in support of the CHIPS and Science Act, which passed last year and is designed to boost the chip-manufacturing industry in the United States as well as supporting scientific research and education more broadly. "We are writing as women university presidents and engineering deans to express our commitment to help significantly grow the engineering workforce, which is essential to achieve the goals of CHIPS," the women wrote. The group includes Brown University President Christina Paxson; Dartmouth College President-elect Sian Beilock; Indiana University President Pamela Whitten; University of California, Berkeley Chancellor Carol Christ; University of Rochester President Sarah Mangelsdorf; and University of Washington President Ana Mari Cauce.
The letter acknowledged that expanding the engineering and semiconductor workforce "will be impossible without bringing in more women and people of color," and discussed how research universities can, in partnership with the government and industry, help build "a more heterogenous, job-ready labor force."
Proposals in the letter included refreshing engineering curricula across higher education; supporting "cross-university cohorts of women and individuals from historically underrepresented groups;" and creating "more permeability between higher education and industry." The letter also urged funding from industry and state and federal governments to support engineering education. "We are proud of the strides our institutions have taken to diversify the student populations focused on STEM," the letter noted. "Now, we want to work together to help expand (and change) the makeup of the entire semiconductor and engineering workforce – and with CHIPS, we have the potential infrastructure to get it done," it added.
---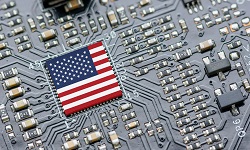 Purdue Hosts Summit on CHIPS for America
Last week, Purdue University President Mung Chiang and Sen. Todd Young (R-IN) hosted a summit in Washington focused on executing the CHIPS and Science Act and ensuring U.S. competitiveness in semiconductor research and workforce development. The event featured many distinguished speakers, including Secretary of Commerce Gina Raimondo, representatives from various federal agencies involved in implementing the CHIPS and Science Act, and industry and university leaders. /p>
AAU President Barbara R. Snyder offered remarks at the summit and emphasized the need for Congress to fund the "science" portion of the legislation to fulfill its promise to America. She also spoke about the need to address gaps in the existing workforce that can only be filled by ramping up efforts to produce more home-grown talent and by reforming the U.S. immigration system to reduce barriers for high-skilled workers and researchers.
In addition to hosting the summit, Purdue announced last week that it is setting up a new task force to coordinate the university's research and development on semiconductors and microelectronics. The President's Semiconductor Task Force will consist of Purdue faculty experts and will help the United States regain its leadership in the semiconductor industry. Purdue also announced earlier this month that it is moving forward with a major initiative, "Purdue Computes," to hire more faculty in computer science, set up a new research center on physical artificial intelligence, and invest $100 million in semiconductor research.
---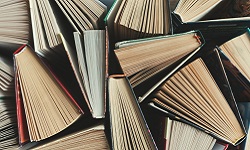 NEH Announces Grants Supporting Humanities Projects Nationwide, Including at AAU Institutions
Last week, the National Endowment for the Humanities announced $35.63 million in grants for 258 humanities projects nationwide; many of the funded projects are at AAU member universities.
The grants fund a variety of innovative projects in the humanities, including advanced research by faculty, curriculum development, and initiatives to expand access to collections through digitization and the creation of databases. For example, a grant to Purdue University will help implement a two-year curriculum revision to integrate the humanities into their engineering program. Another initiative at the University of California, Santa Cruz will lead to a traveling exhibition documenting the history of the Filipino American community in the Pajaro Valley in California. A summer stipend awarded to a Dartmouth College faculty member will support ethnographic fieldwork on a contemporary reforestation project in northern England and another summer stipend awarded to a University of Maryland, College Park faculty member will enable research on the connection between tomatoes and the development of modern Egypt.
In a press statement, NEH Chair Shelly C. Lowe said: "NEH is proud to support exemplary education, preservation, media, research, and infrastructure projects that expand resources for Americans, support humanities programs and opportunities for underserved students and communities, and deepen our understanding of our history, culture, and society." A full list of grant awards and offers can be found here.
---
News of Interest
 
The Texas Tribune: : As Texas College Students Struggle with Affordability, UT-Austin Launches Program to Offset On-Campus Housing Costs -- The University of Texas at Austin is setting aside $5.8 million to subsidize the costs of on-campus housing for students from low- and middle-income families who qualify for free or reduced tuition under the university's Texas Advance Commitment. The program is expected to help about 3,500 students with housing costs during the next academic year.
Daily Camera: : CU Boulder Doubles Financial Aid Program Providing Free Tuition for In-State Students -- The University of Colorado Boulder is expanding CU Promise, its financial aid program providing "free tuition and fees for all Colorado resident students who are eligible for the Pell Grant." CU Boulder Chancellor Philip DiStefano said that the program's expansion will help the university "attract and retain in-state students who might not otherwise see higher education as an option."
The Boston Globe: : Harvard Launches Bloomberg Center for Cities to Train Municipal Leaders Last week, Harvard University launched the Bloomberg Center for Cities to provide "executive education" to city leaders and to "create opportunities for graduate students contemplating careers in public service." The university is also expanding its "Bloomberg Harvard City Hall Fellowship, which places students from across the university into two-year stints in local government."
Charter: : Lee Bollinger's Last-Ditch Case to Save Affirmative Action In an interview, Columbia University President Lee Bollinger says that a Supreme Court decision to overturn affirmative action "will reverse a half-century of efforts by higher education to try to become more diverse, and it will have profound effects on society, in law, in journalism, in business, in the military." Affirmative action is necessary in higher education, according to Bollinger, because we still live in a world "in which massive segregation is as disabling to young students as it was in 1960. Or even 1950."
Indianapolis Business Journal:: Indiana University's Role in Shaping the State's Future In an opinion piece, Indiana University President Pamela Whitten discusses how the university is committed to creating "stronger, more prosperous" communities in Indiana. Whitten notes how the university is working to improve college access and affordability and how it's strengthening the state's scientific and medical enterprise. "By linking IU's strengths with the state's needs, we will improve lives and shape the vitality of our state for decades to come," she writes.
---
Featured Research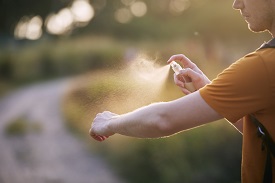 Light Pollution May Extend Mosquitoes' Biting Season
A new study from The Ohio State University has found that urban light pollution may delay the dormancy period of mosquitoes that carry the West Nile virus, "meaning they're biting humans and animals longer into the fall." The good news, according to researchers, is that the mosquitoes may be less likely to survive the winter since disruptions to their dormancy period also negatively impact their ability to store fat.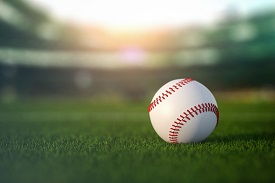 Spike in Major League Home Runs Tied to Climate Change
Researchers at Dartmouth College have found "that more than 500 home runs since 2010 can be attributed to higher-than-average temperatures resulting from climate change." The number of homeruns could continue to increase in the future as increasingly higher temperatures reduce air density and allow players to hit balls further.
Past Events
 
Earlier this month, the National Defense Industrial Association, in collaboration with AAU and other organizations, hosted a webinar on Department of Defense science and technology priorities for the FY24 budget. Speakers included Under Secretary of Defense for Research and Engineering Heidi Shyu, Deputy Assistant Secretary of the Army for Research and Technology William "Willie" Nelson, Chief of Naval Research Lorin Selby, and Defense Advanced Research Projects Agency Director Stefanie Tompkins. A recording of the webinar, as well as presentation slides, are now available.
Stat of the Week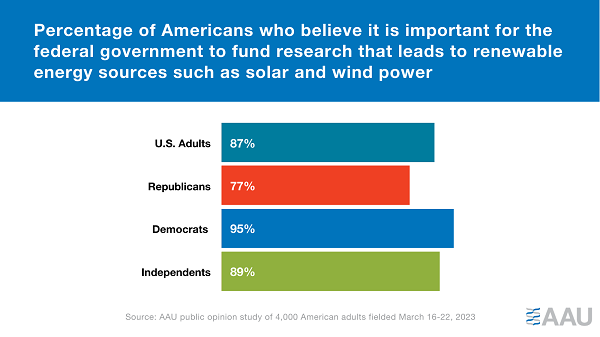 Majority of Americans Support Research in Renewable Energy
A recent AAU public opinion study of 4,000 American adults fielded March 16-22, 2023, found that Americans overwhelmingly support research that leads to renewable energy sources such as solar and wind power. The study found that 87% of all Americans, including 77% of Republicans and 95% of Democrats, support renewable energy research.
America's leading research universities conduct critical research on behalf of the American public to address the changing climate and to make advancements in renewable energy. Federal investments in agencies that sponsor environmental and climate-related scientific research are crucial to continuing this research and to mitigating the negative effects of climate change on our health as well as on our economic and national security.