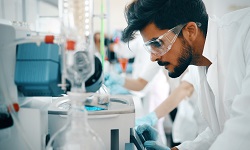 New Report Says STEM Immigration Is Vital to U.S. National Security
A new report from the Institute for Progress argues that recruiting and retaining high-skilled international talent is vital to maintaining United States competitiveness and national security. According to the report, defense-related industries "disproportionately rely on advanced STEM talent" and that "50% of the advanced STEM degree holders working in the defense industrial base are foreign-born." A majority of companies working in defense also say that it is difficult to find qualified STEM workers, often because of overly restrictive immigration policies that make it difficult for advanced STEM degree holders to remain in the United States after graduation. This has created "a major bottleneck in growing the defense industrial base," the report says.
Meanwhile, China has surpassed the United States in awarding more advanced STEM degrees and countries like Canada have expanded their efforts to recruit global talent. The United States can remedy the problem, the report says, by "both investing in domestic education and training as well as targeted reforms to immigration policy." One such reform is currently pending in Congress – the House-passed America COMPETES Act contains immigration provisions that would make it easier for advanced STEM degree holders to live and work in the United States. "We already educate much of the world's top talent in U.S. universities," the report notes. "The fact our immigration laws prevent us from keeping more of them here is a detriment to our security and competitiveness," it adds.
---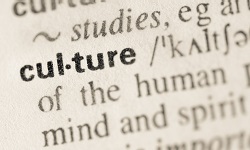 NEH Announces $33.17 Million in Grants for Humanities Projects Nationwide, Many at AAU Institutions
Earlier this week, the National Endowment for the Humanities announced $33.17 million in grants for 245 humanities projects nationwide; many of the funded projects are at AAU member universities.
The grants fund a variety of innovative projects in the humanities, including those related to preservation of collections, expanding the role of the humanities in the undergraduate curriculum, and public humanities projects. For example, a grant at the University at Buffalo will support the building of a new museum to house the world's largest collection of resources on James Joyce. Another project led by the University of Chicago will digitize and make accessible a collection of maps and atlases of the city of Chicago published before 1940. A fellowship awarded to an Iowa State University professor will support research and writing of a book on peace activism related to military service and a grant to the University of California, Davis will help develop five interdisciplinary Spanish classes on immigration history and law to help prepare Spanish speaking students for careers in immigration law.
In a press statement, NEH Chair Shelly C. Lowe said, "These 245 projects will expand the horizons of our knowledge of culture and history, lift up humanities organizations working to preserve and tell the stories of local and global communities, and bring high-quality public programs and educational resources directly to the American public." A full list of grant awards can be found here.
---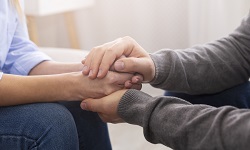 AAU, Associations Urge Congress to Prioritize Student Mental Health Care
AAU joined 89 other associations and organizations in urging Congress "to support and prioritize the mental and behavioral health needs" of students in higher education. The associations' letter notes that the mental health crisis among college students has long been under addressed and has worsened during the COVID-19 pandemic. Students are experiencing heightened rates of anxiety and depression yet are often unable to access mental health counseling or therapy. "To meet this moment, Congress should both invest in existing programs and reexamine ways that key legislation can support the mental health and basic needs of America's college students," the letter says.
Among other things, the letter asks Congress to expand grant programs that would enable more campuses to increase mental and behavioral health services for students. It also encourages Congress to "update the Public Health Service Act and the Higher Education Act to support holistic and evidence-based practices that meet students' mental health needs" and to prioritize support for "under-resourced institutions" and institutions that serve historically marginalized students. "With sufficient federal resources, students in higher education can graduate and build a healthier, more prosperous, and equitable society," the letter says.
---
News of Interest
 
The Chronicle of Higher Education: Biden Wants to Double the Maximum Pell Grant. What Difference Would That Make? – President Biden wants to double the annual maximum Pell Grant award to $13,000 by 2029. The increased total would cover more than half the average cost of attending a four-year college for students and nearly all of the average annual cost of attending a two-year college. Affordability advocates say that the grant "is one of the most effective ways to fight inequity in higher education."
NBC News: Biden Highlights Legislation Targeting Competition, Inflation in North Carolina Trip – In his speech at Greensboro, North Carolina, yesterday, President Biden urged Congress to pass pending competitiveness legislation. "Our economic strength is on the line and national security as well is on the line," he said. Among other things, the legislation would create a new directorate at the National Science Foundation focusing on "manufacturing, quantum computing, and artificial intelligence" and a new hub within the Department of Commerce "that would offer five-year funding to support regional partnerships centered around technology."
The Washington Post: USC Scholarship Aims to Help Black, Indigenous Workers Enter Games Industry – The University of Southern California is accepting applications for a scholarship aimed at diversifying the video game industry. The Lawson Scholarship will benefit two students of Black or Indigenous descent and will help support their studies at the university's renowned Games Program.
The Roanoke Times: Celebration Brings Together Descendants of People Enslaved at UVA – Last Saturday, more than 100 descendants of individuals enslaved by the University of Virginia gathered in person to celebrate their ancestors and to share their stories. The event was organized by the Descendants of Enslaved Communities at the University of Virginia and featured a keynote address by Shelley Murphy, a researcher hired by the university to trace descendants and help them learn about their family histories.
The Gazette: University of Iowa Part of $360 Million National Flood Consortium – The University of Iowa has been chosen by the federal government to partner in a $360 million national consortium to "improve flood prediction and water quality tracking across the country." The consortium also includes The University of Arizona, the University of California San Diego, University of Minnesota Twin Cities, and The University of Utah.
New Orleans City Business: Tulane to Launch Downtown Hub for Entrepreneurs – Tulane University is setting up the Tulane Innovation Institute in downtown New Orleans to provide support for entrepreneurs and startups in the region. Once operational, the institute will serve as "a STEM-focused startup accelerator for university faculty, researchers, staff and students and members of the local community."
Diverse Issues in Higher Education: Washington University in St. Louis to Launch Scholars Program for First-Gen STEM Students – The Washington University in St. Louis has been selected to join the Kessler Scholars National Collaborative, "which provides first-generation students with the resources to thrive on campus." The Kessler Scholars Program at the university will specifically target first-generation and Pell-eligible STEM students and will provide full financial aid to support their education.
Pittsburgh Post-Gazette: Pit Chancellor Patrick Gallagher Plans to Step Down in 2023 – University of Pittsburgh Chancellor Patrick Gallagher is stepping down in summer 2023. "His tenure saw the creation of the first new school at Pitt in two decades, enrollment growth on the main campus and a surge of more than 50% in the school's endowment to $5.6 billion," reports the Post-Gazette.
---
Featured Research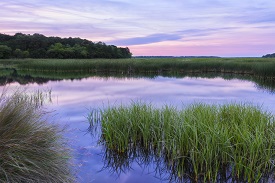 Empowering Citizen Scientists to Study and Protect Coastal Wetlands
Wetlands and marshes absorb and store large amounts of atmospheric carbon dioxide. Researchers at Boston University and Harvard University have now developed low-cost, easy-to-use sensors that could help citizen scientists measure carbon levels in coastal ecosystems and help contribute to their conservation.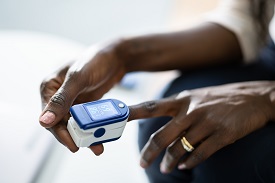 Brown PhD Student Working to Correct Skin Color Bias in Pulse Oximeters
Pulse oximeters have provided an easy way for many to monitor blood oxygen levels during the pandemic. But the devices don't work well for people with darker skin. A Brown University doctoral student in physics is developing a device that uses new optical techniques and works for everyone regardless of skin tone.
---
Upcoming Events
 
AAU is joining the National Defense Industry Association to cohost a webinar on Department of Defense science and technology budget priorities for FY23 on Wednesday, April 20, at 9:00 a.m. ET. The event will feature presentations from senior DOD leaders on their departments' priorities in the president's budget request and the overall DOD research and engineering strategy. Speakers will include Under Secretary of Defense for Research and Engineering Heidi Shyu; AAU Executive Vice President and Vice President for Federal Relations Matt Owens will ask a question about the Pentagon's budget priorities. Registration for the webinar is available here.