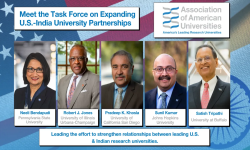 AAU Names Members to Task Force on Expanding U.S.-India University Partnerships
AAU announced last week that it has appointed members and co-chairs to a new task force to study expanding research and higher education partnerships between the United States and India. The co-chairs of the AAU Task Force on Expanding United States-India University Partnerships include The Pennsylvania State University President Neeli Bendapudi, University of Illinois Urbana-Campaign Chancellor Robert J. Jones, University of California San Diego Chancellor Pradeep K. Khosla, University at Buffalo President Satish K. Tripathi, and current Johns Hopkins University Provost and Senior Vice President for Academic Affairs Sunil Kumar (who is set to become president of Tufts University on July 1).
AAU has created this task force in coordination with the Biden administration's U.S.-India initiative on Critical and Emerging Technology (iCET), which seeks to grow technological and industrial collaboration between the two nations. The task force will meet monthly to determine key focus areas for bilateral research and education cooperation, to identify existing programs that could provide blueprints for future partnerships, and to formulate strategies on how best to move forward.
"It is nearly impossible in today's world to make advancements in scientific research and technology without international collaboration and cooperation," said AAU President Barbara R. Snyder. "This is why the Association of American Universities is proud to lead this effort to strengthen relationships between leading U.S. and Indian research universities and to lay the groundwork for shared future scientific and economic success."
---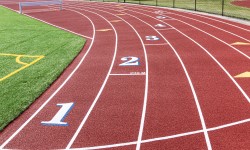 Biden Administration Proposes New Rules for Transgender Athletes
Last week, the Department of Education's Office for Civil Rights released a notice proposing new rules on athletic eligibility for transgender students under Title IX – a law that prohibits discrimination on the basis of sex in educational programs or activities that receive federal funding.
The proposed rule would prohibit educational entities from adopting or applying a one-size-fits-all policy that categorically bans transgender students from participating on teams consistent with their gender identity. Instead, according to the Department of Education, the rule would allow schools the flexibility to develop team eligibility criteria "to account for the sport, level of competition, and grade or education level to which they apply."
The proposed rule will be open for public comment for 30 days once it is officially published in the Federal Register. Comments must be submitted via the Federal eRulemaking Portal; the Office for Civil Rights has released a fact sheet with additional details about the proposal. AAU is in the process of reviewing the proposed rule.
---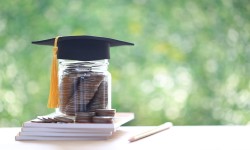 Student Aid Alliance Urges House and Senate Appropriators to Boost Pell, Other Student Aid Funding in FY24
The Student Aid Alliance, of which AAU is a member, sent a letter last month to the leadership of the House and Senate Appropriations Subcommittees on Labor, Health and Human Services, Education seeking increased funding for federal student aid programs in FY24.
Specifically, the letter encouraged appropriators to increase the annual maximum Pell Grant award to $13,000, which is one of AAU's top priorities. The letter also asked for increases in other federal student aid programs such as TRIO, Federal Work-Study, Supplemental Educational Opportunity Grants, and Graduate Assistance in Areas of National Need. "Without the strong partnership between the federal government, states, institutions, and families, millions of students would not be able to go to college," the letter said. "We call on Congress to continue its bipartisan support of federal student aid programs – which combine grants, work-study, and loan programs – to enable low- and middle-income students to succeed," it added.
---
More Than 100 House Members Sign Letter Supporting Raising NSF Funding to $11.3 Billion in FY24
More than 100 members of Congress sent a letter last month to House Appropriations Subcommittee on Commerce, Justice, Science, and Related Agencies Chair Hal Rogers (R-KY) and Ranking Member Matt Cartwright (D-PA) requesting an increase in funding to $11.3 billion for the National Science Foundation in FY24.
"The nation faces urgent competitiveness challenges, and NSF funding is critical to ensuring that our innovation ecosystem is prepared to lead the world in the emerging technologies that are key to economic security and our national defense," the letter said. It also noted "NSF's central role in advancing American innovation" and argued that the agency needs adequate funding in order to meet the goals laid out in the bipartisan CHIPS and Science Act.
---
AAU, Associations Ask Department of Education to Rescind New Guidance That Would Significantly Complicate Contracting for Universities
Last week, AAU joined the American Council on Education and 83 other higher education organizations in a letter asking the Department of Education to rescind its February "dear colleague" letter (DCL) proposing significant changes to its guidance on third-party servicers (TPS).
The department's letter significantly expands the type of companies and vendors that work with universities that can be considered third-party servicers and, therefore, subject to all mandated TPS reporting requirements, including, according to Inside Higher Education, making "their contracts and annual audits available to the government." As the associations noted in their letter, the department's DCL "is so broad that it captures nearly every contract between an institution and an outside entity" and would increase the number of third-party servicers "from several hundred to tens of thousands."
The "dear colleague" letter also prohibits institutions from contracting with a TPS "if the servicer (or its subcontractors) is located outside the United States or is owned or operated by an individual who is not a U.S. citizen or national or a lawful U.S. permanent resident." As the associations' letter noted, "This prohibition, combined with the DCL's newly expanded TPS definition could force many institutions to terminate important educational services provided by non-U.S. providers," including study abroad and international education programs.
All in all, the department's DCL, if implemented, would pose serious challenges for institutions and their ability to contract with outside entities to provide specialized services. Given the "harmful consequences" of the expanded TPS definition, the associations asked the Department of Education to rescind the DCL. The associations' letter also asked the department to "identify alternate approaches that are better targeted to the issues of concern" such as negotiated rulemaking. The guidance contained in the "dear colleague" letter is expected to go into effect on September 1.
---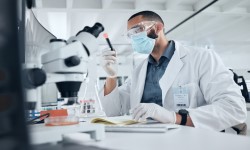 NSF Releases JASON Report on Research Security
The JASON advisory group, which is composed of highly respected scientists that advise the federal government on scientific and technological matters with national security implications, has released a new report commissioned by the National Science Foundation on research security. (The White House Office of Science and Technology Policy defines research security as "safeguarding the U.S. research enterprise against the misappropriation of research and development to the detriment of national or economic security, related violations of research integrity, and foreign government interference.") Specifically, the NSF asked JASON to "consider what a research program on research security might entail, how it would be defined, and which areas of study are ripe for advances that might have the most immediate impact on the way NSF, and possibly more broadly, the federal government, considers research security."
In its report, JASON found that the "the issue of research security is real" and that the success of any NSF program on research security would depend on the agency partnering with researchers and investigators who "best understand the customs and practices of their discipline" and with "universities and private companies." The report also found that researchers in the United States "often feel threatened, frightened, and/or burdened by past and current actions to deal with problems of research security and integrity" and recommended ensuring that any research program on research security "not be used to disadvantage anyone based on their ethnic background or country of origin." JASON also recommended that any new program maintain an "open science environment."
---
News of Interest
CBS News: Joan Gabel Announced as Pitt's New Chancellor, Becomes First Woman in Pitt History to Lead University - The University of Pittsburgh announced that its Board of Trustees has elected current University of Minnesota president Joan Gabel as Pitt's next chancellor. Gabel will be the first woman to hold this position and will begin her tenure on July 1.
The Baltimore Sun: With a Focus on First-Generation Students in STEM Labs, a Johns Hopkins University Program Gives Them a Leg up – First-generation students, including students of color, can get important STEM research lab experience through the first-generation undergraduate research experience (FiGURE) initiative at Johns Hopkins University. The program is one of many at AAU universities that offer research opportunities to undergraduates and open doors to STEM fields for historically underrepresented students.
USA Today: Many Rural and Small Town Students Skip College or Go Local. A New Effort Aims to Change That – Fifteen AAU institutions are partnering with the Small-Town and Rural Students (STARS) College Network initiative to boost outreach, recruitment, and support for students from rural and small towns across the country. The network's goal is to remove the barriers that rural students face to obtaining higher education and to increase enrollment and graduation rates for rural students.
Columbia Daily Tribune: Survey: Missourians by Wide Margin Think the State Is Better off with Mizzou Here – A new AAU survey shows that an overwhelming 68% of Missourians "think the state is better off with the University of Missouri." The survey also finds that a majority of the state's residents believe that MU has a positive impact on the state and on their own communities. AAU Senior Vice President for Survey Research and Institutional Policy Ken Goldstein presented the survey results to MU administrators and faculty members last week.
The Colorado Sun: Opinion: CU's Plan to Control Deadly Fentanyl: Education, Intervention, and Partnerships – In an opinion piece, University of Colorado Boulder Chancellor Philip DiStefano explains how the university is working to educate and protect students from the threat of fentanyl by taking a threefold approach to the crisis – "widespread educational campaigns, prevention and harm reduction, and community partnerships." According to DiStefano, the approach aims to "meet students where they are, across the entire prevention-to-recovery spectrum."
The Boston Globe: Two Decades Later, Brown to Rename Center After Former President Who Pushed the University to Examine Its Roots to Slavery – Brown University will rename its Center for the Study of Slavery and Justice in honor of former Brown president Ruth Simmons. The announcement notes that Simmons was one of the first university presidents to call for an investigation into the "school's historical relationship to slavery and the trans-Atlantic slave trade." Although she received some criticism for this at the time, many universities have gone on to conduct similar investigations since then.
---
Featured Research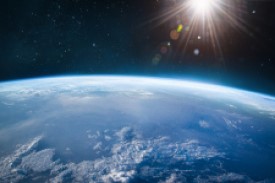 Satellite Built by Brown Students and Launched by SpaceX Shows a Low-Cost Way to Reduce Space Junk
A team of engineering students at Brown University have sent a satellite built with affordable, off-the-shelf materials into space. The satellite features a special design feature – a "drag sail" – that would help it fall back to Earth within five years, rather than the 25-27 years that is typical for other satellites. The design could eventually help reduce space debris in Earth's orbit.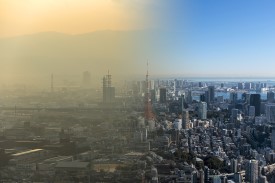 Behind the Wheel or in the Cockpit, Researcher Helps Marylanders Breathe Easier
Researchers at the University of Maryland are using a "customized aircraft and a rolling laboratory" to track pollutants such as methane and ozone in communities across Maryland. The researchers can use the mobile labs to detect pollution "hot spots" and target them for "engineering fixes." The research will also help "state and federal agencies regulate emissions and shape clean-air policy."
---
Stat of the Week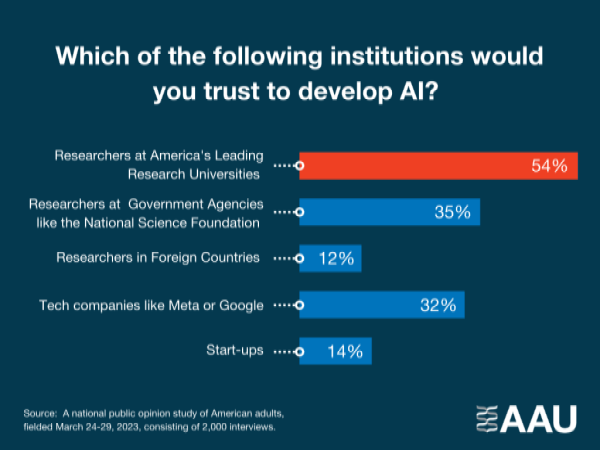 Americans Trust America's Leading Research Universities to Develop AI
A majority of Americans (54%) trust researchers at America's leading research universities to develop artificial intelligence – a significantly larger share than any other institution, according to a national public opinion study of American adults fielded by AAU. In contrast, only 35% of Americans trust researchers at government agencies like the National Science Foundation to develop AI; 32% trust tech companies such as Meta or Google; and a mere 12% trust researchers in foreign countries to develop the technology.