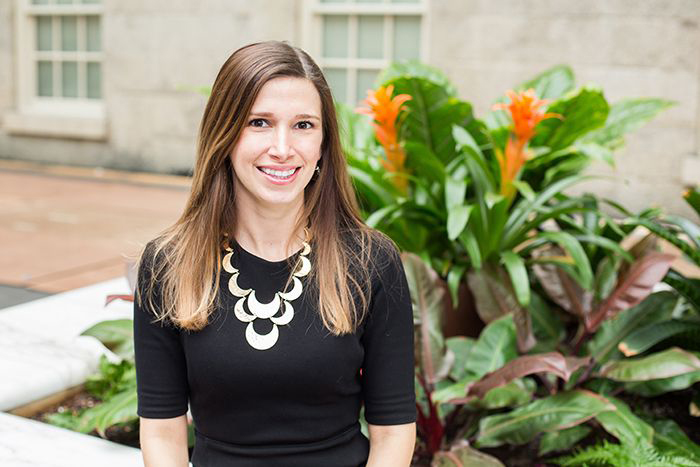 Assistant Vice President for Federal Relations
Julia Smith has served at AAU since February 2010. As Assistant Vice President for Federal Relations at the Association of American Universities, Julia has primary responsibilities for funding and policy issues related to the humanities, Department of Defense research, and Department of Energy research. She shares responsibility for issues related to research costs and scientific openness and security, other regulatory and compliance issues, and communicating science effectively to broader audiences. She also staffs AAU's Council on Federal Relations constituent group.
AAU is a founding organization of the Golden Goose Award, and Julia serves as co-chair for the Award. The Golden Goose Award recognizes federally funded basic research that may have been silly-sounding or obscure but has since gone on to have an enormous societal impact. She has been involved with the management of the award since its inception in 2012. 
Prior to joining AAU, Julia worked on President Obama's 2008 presidential campaign. She volunteers with the Tragedy Assistance Program for Survivors (TAPS) and the Human Rights Campaign, both of which are headquartered in Washington, DC.
Julia received her Bachelor of Arts in Philosophy from Dickinson College in Carlisle, Pennsylvania. She spent a year studying the philosophical texts of Ludwig Wittgenstein at the University of East Anglia in Norwich, England.