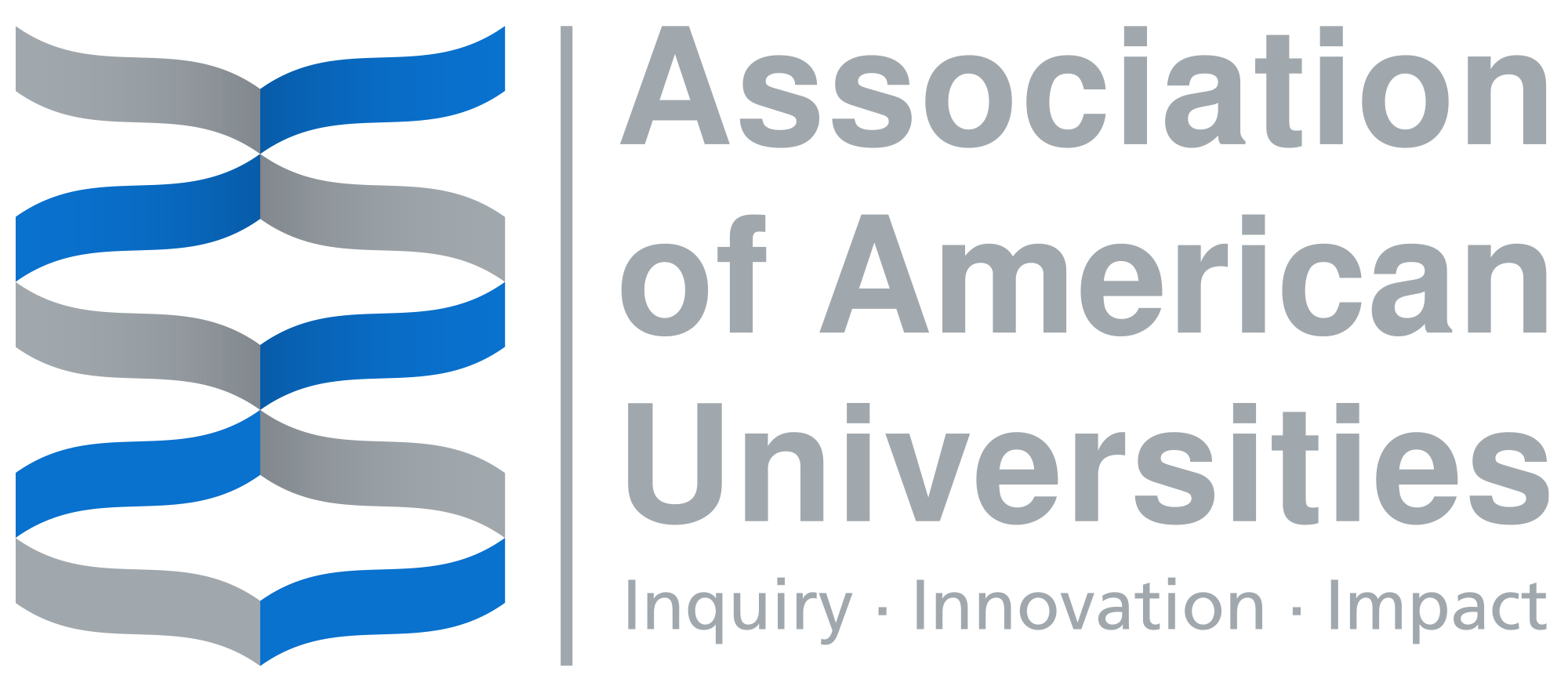 Two symbols form the foundation of AAU's logo: the university shield and the open book. Five open books viewed horizontally create university shields and symbolize AAU's five original member universities.
The logo's colors are blue and silver/grey.
Blue is associated with depth and stability. It symbolizes trust, loyalty, wisdom, confidence, intelligence, faith, and truth. 
Silver/Gray is associated with meanings of industrial, sleek, high-tech, and modern, as well as graceful, sophisticated, and elegant. 
Visually, the logo reinforces the themes of convergence, collectivity, cooperation, science, knowledge sharing, wisdom, and education.
Our tagline - "Inquiry - Innovation - Impact" - refers to the values of our member universities, and the impact they have on higher education and scientific policy, as well as our society's wellbeing.