Growing our economy through invention and innovation
Previous
Next
High school students can make a major impact on their schoolmates' understanding of depression, and their attitudes about seeking help for themselves or others, according to a new study.

Researchers at Iowa State University have developed a software prototype to divert excess food to those in need by connecting food donors with food pantries.

Rutgers and Stanford researchers develop a new mathematical model to explain how smartphones act as "portable funhouse mirrors" that may lead some to seek plastic surgery.

Reaching for the hand of a loved one in pain will synchronize your breathing, heart rate, and brainwaves, according to a new study.

A new data analysis that has untangled evidence amassed in years of Alzheimer's studies encourages researchers to refocus their investigations.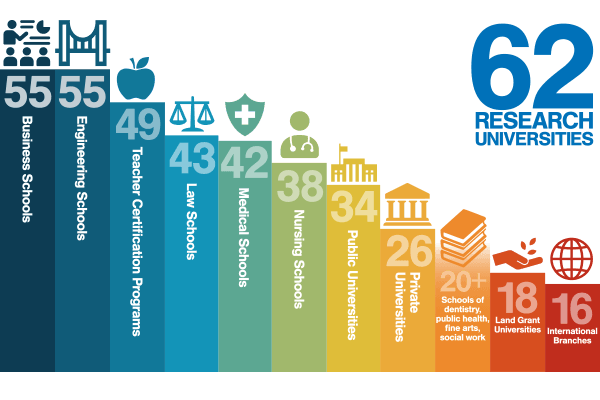 How AAU Makes a Difference
Founded in 1900, the Association of American Universities comprises 62 distinguished research universities across the United States that continually advance society through education, research, and discovery. Our universities earn the majority of competitively awarded federal funding for academic research and are educating tomorrow's visionary leaders and global citizens.