Growing our economy through invention and innovation
Previous
Next
New research shows that low levels of alcohol consumption tamp down inflammation and helps the brain clear away toxins, including those associated with Alzheimer's disease. 

A new study from McGill University looks at the four most-commonly consumed types of milk beverages from plant sources around the world – almond milk, soy milk, rice milk and coconut milk - and compares their nutritional values with those of cow's milk.

New research suggests that people who move to an area with a high obesity rate are likely to become overweight or obese themselves.

A positive attitude toward math boosts the brain's memory center and predicts math performance independent of factors such as a child's IQ, a Stanford study has found.

A new Michigan State University study is helping to answer a pressing question among scientists: just how close are mice to people when it comes to cancer?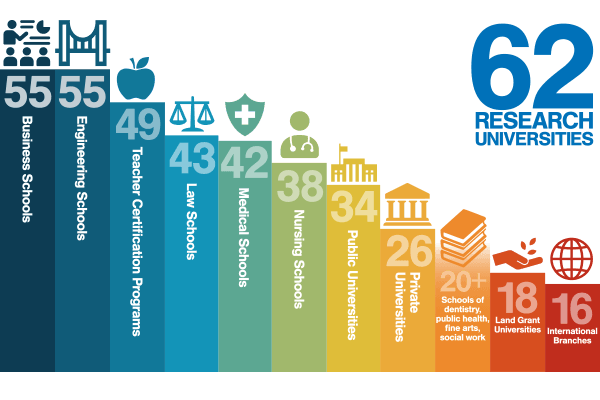 How AAU Makes a Difference
Founded in 1900, the Association of American Universities comprises 62 distinguished research universities across the United States that continually advance society through education, research, and discovery. Our universities earn the majority of competitively awarded federal funding for academic research and are educating tomorrow's visionary leaders and global citizens.